Newsletter July 2010
Newsletter October 2010
Newsletter April 2011
Newsletter from Angkor Children Hospital at Siem Reap
Pax Christi School 2012
Thank you to Denisse and Senator Philip Hoffman who donated his second school named as
Pax Christi school located at Takeo Province.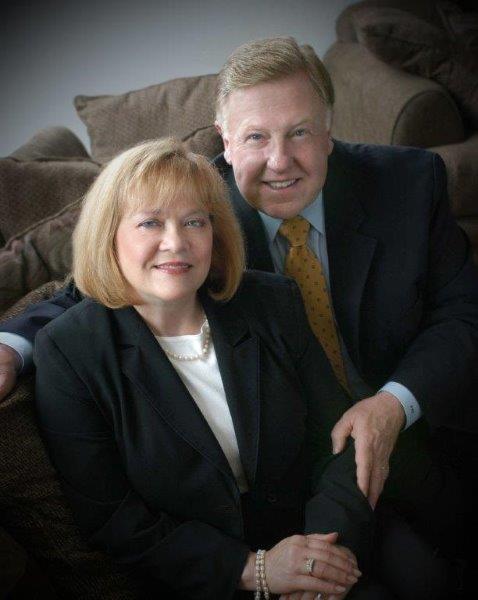 Thank to Ms. Dennise and Senator Philip Hoffman who donated Lumen Christi and Pax Christi schools to the poor
people in Cambodia.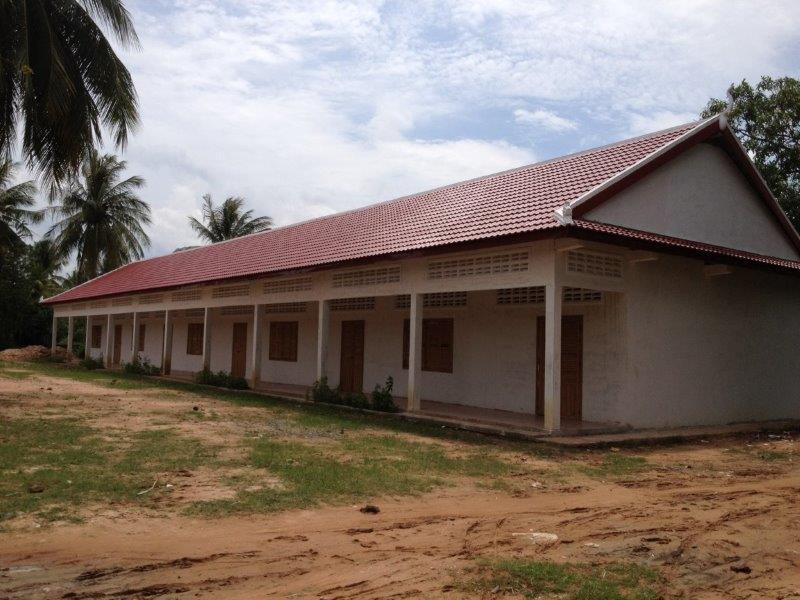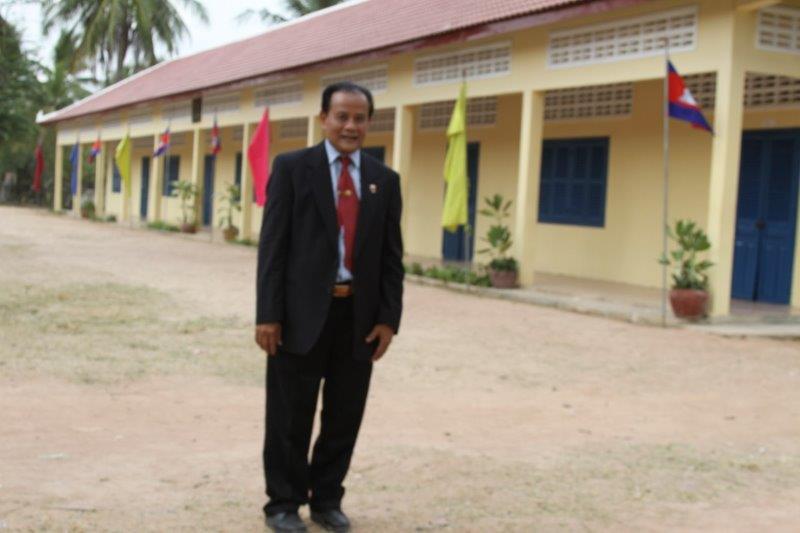 Pax Christi school was dedicated on February 8,2013.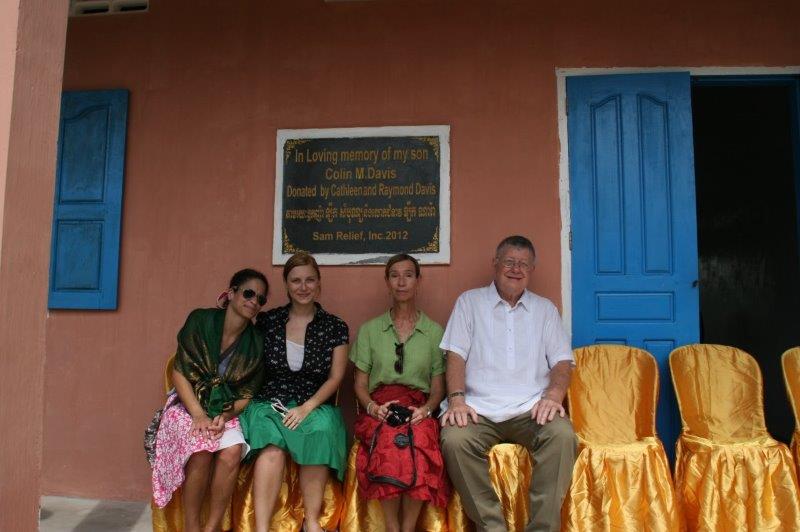 Thank you to Mr. Ray and Cathleen Davis who donated Colin M. Davis school at Bakong District, Siem Reap Province.
Colin M. Davis School is under construction. Picture July 27 2012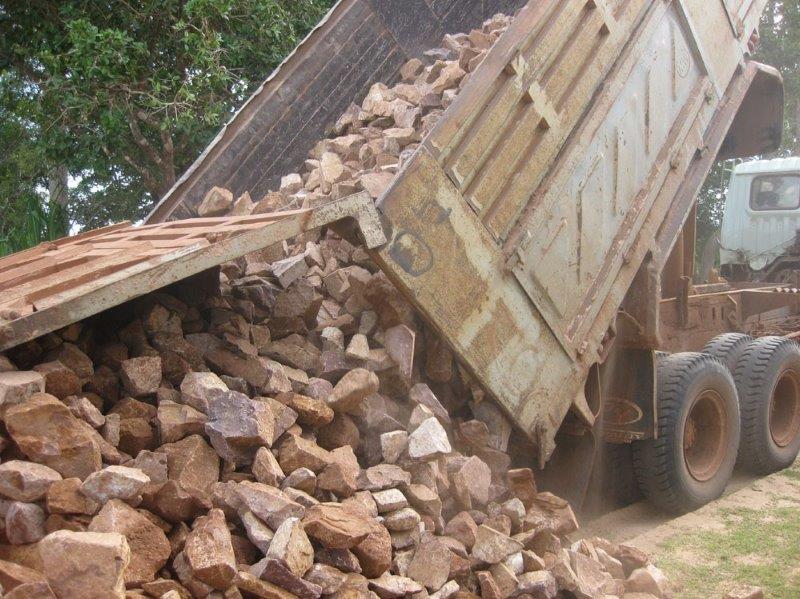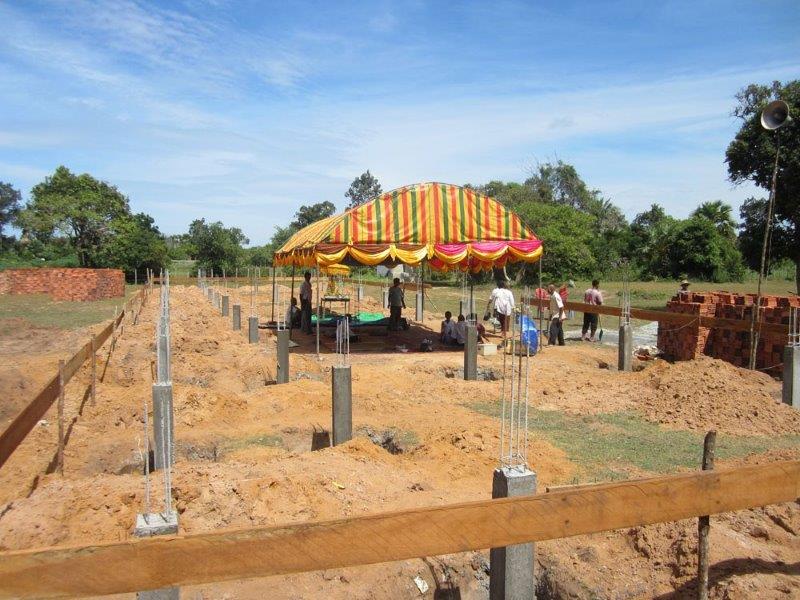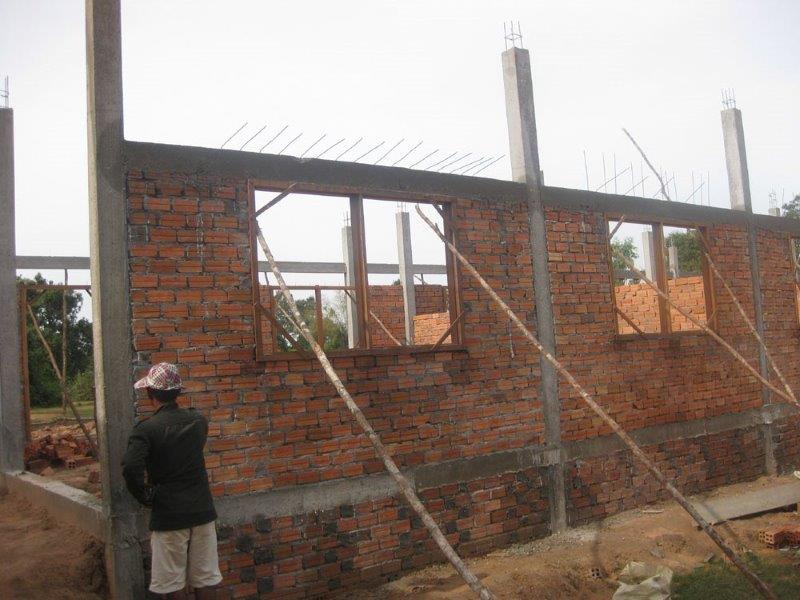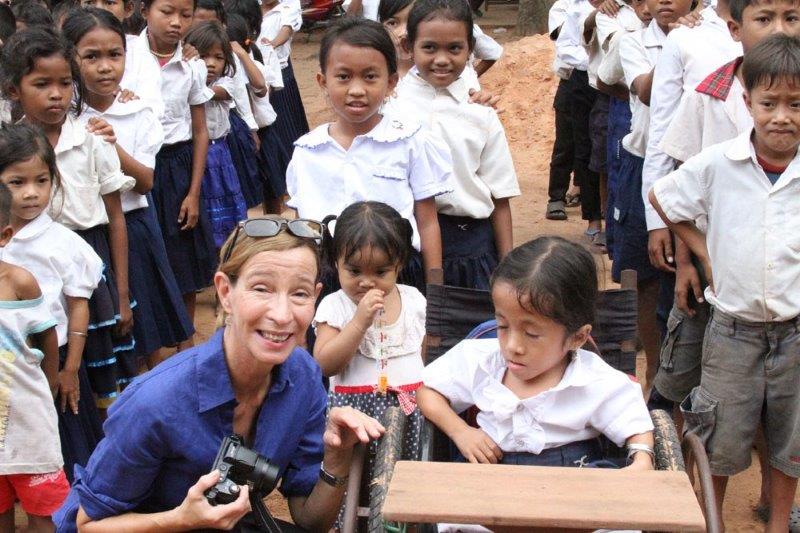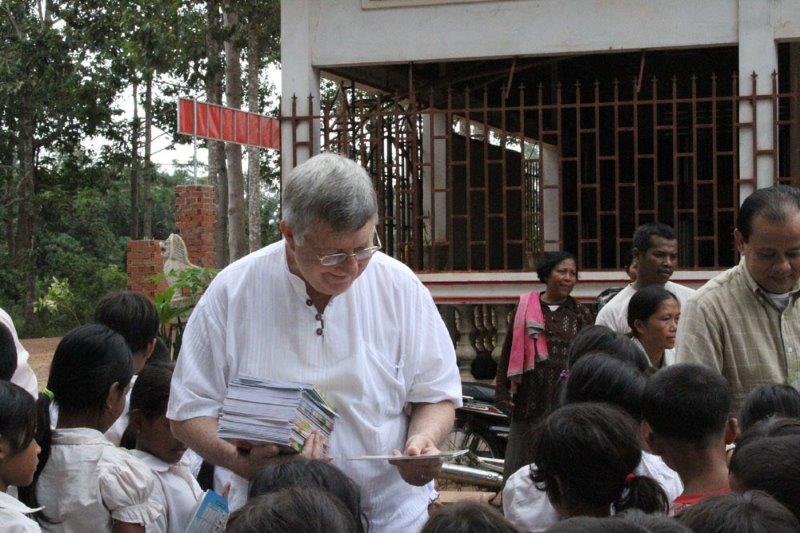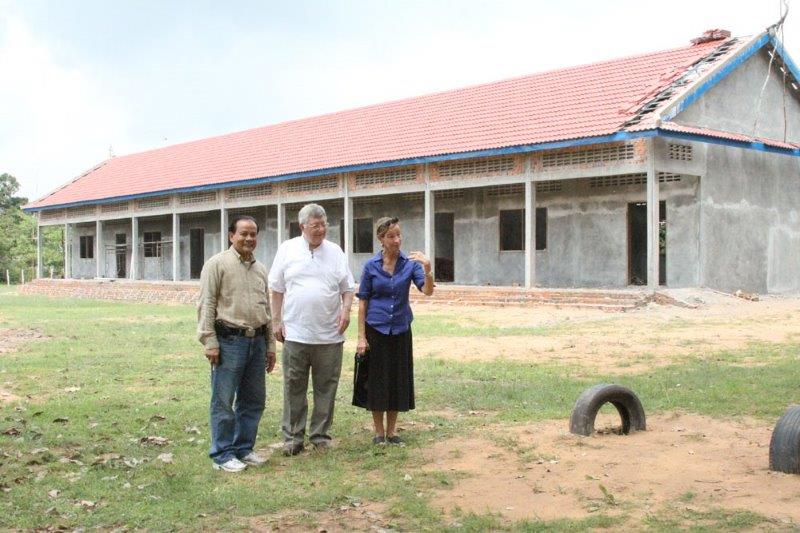 Thank you to Ms. Cathy and Mr. Raymond Davis who visited their school on November 22, 2012.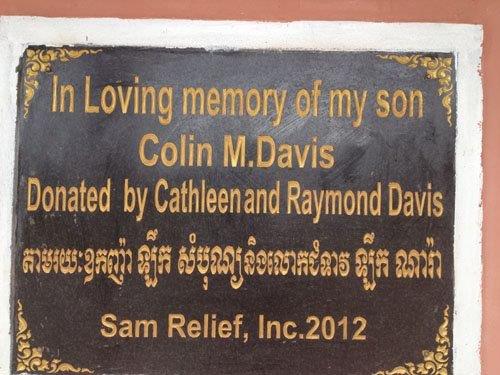 The open ceremony was on November 28, 2012



Sam Relief built a school to honor Mr. Jerry Essenmacher, veteran advisor for Sam Relief for the last 10 years. And thanks to Mr. Stephen P. Meyer who donated a school honoring Larry and Lynda Kull, we were able to build two total schools in Kos Sotin, Kam Pong Cham.
We are please to inform you that we are currently building two schools at kam Pong Cjam Province for 2010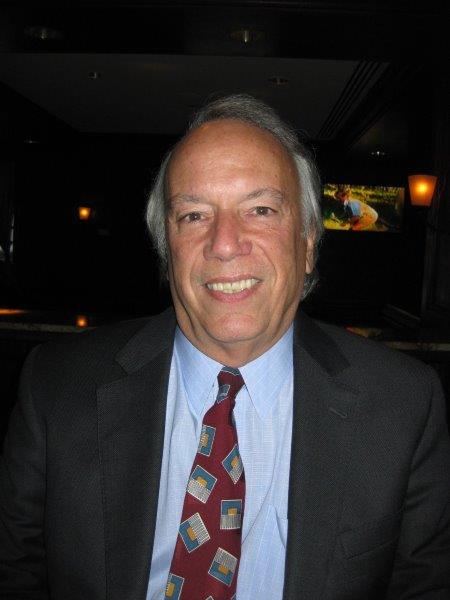 Mr. Stephen Meyer, School donor
We are pleased to inform you that Mr. Stephen P.Meyer donated a school to honor Mr. Larry and Lynda Kull for 2010.
Larry and Lynda Kull school for 2010 is being built next to Sam Relief school.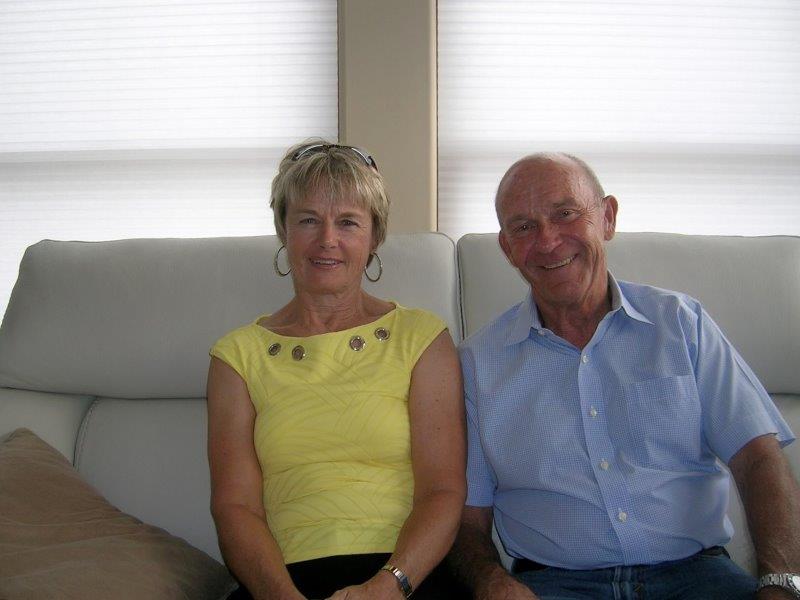 Mr.Larry and Lynda Kull


The school is located at Koh Sotin, Kam Pong Cham Province.
The breaking ground was on March 10, 2010.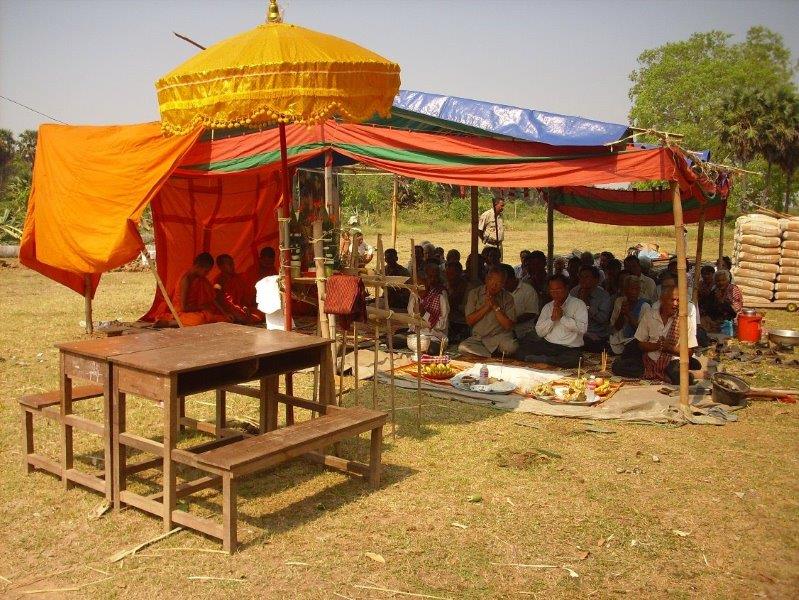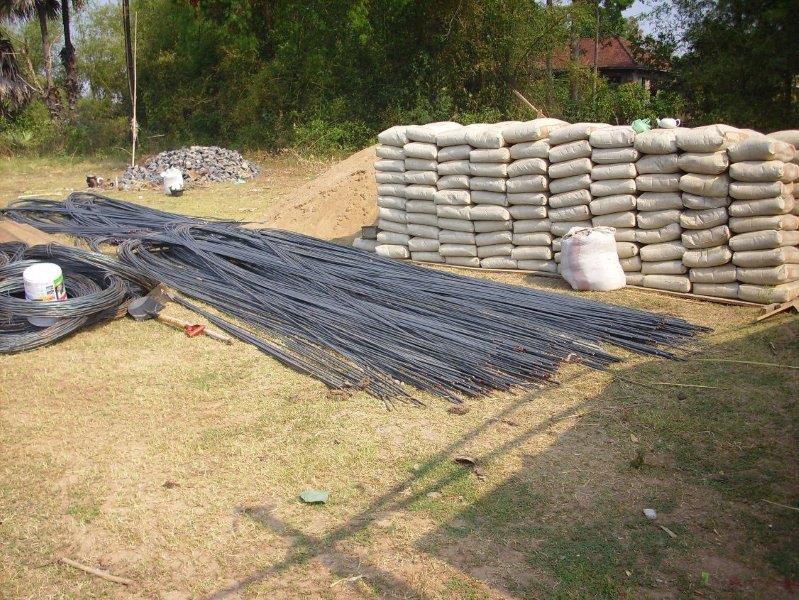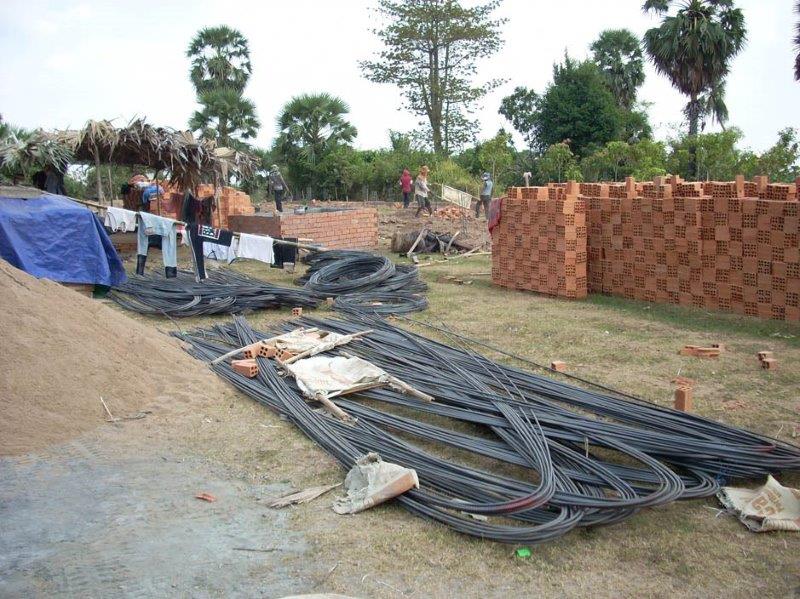 March 15,2010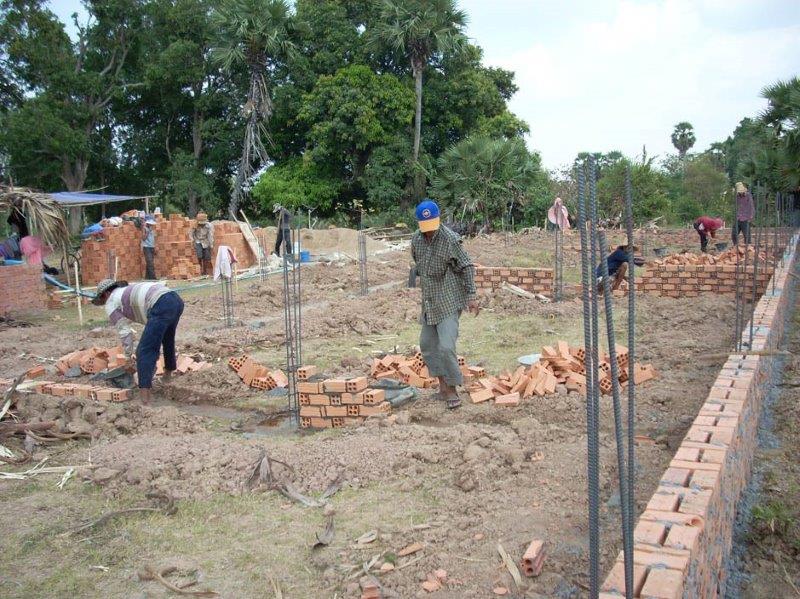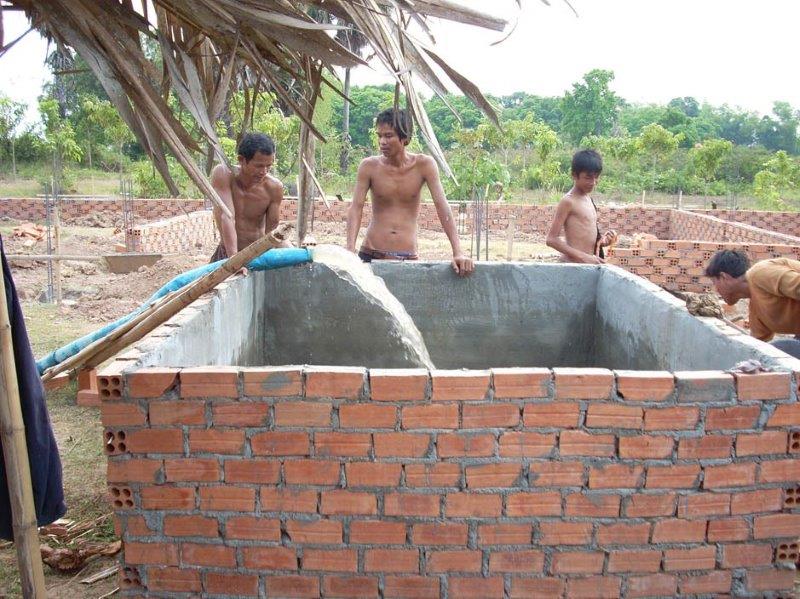 March 24, 2010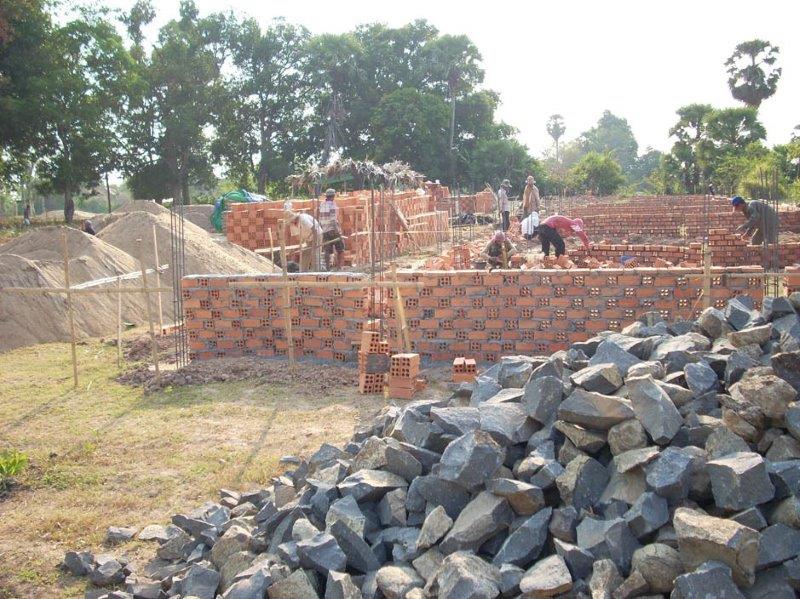 April 25,2010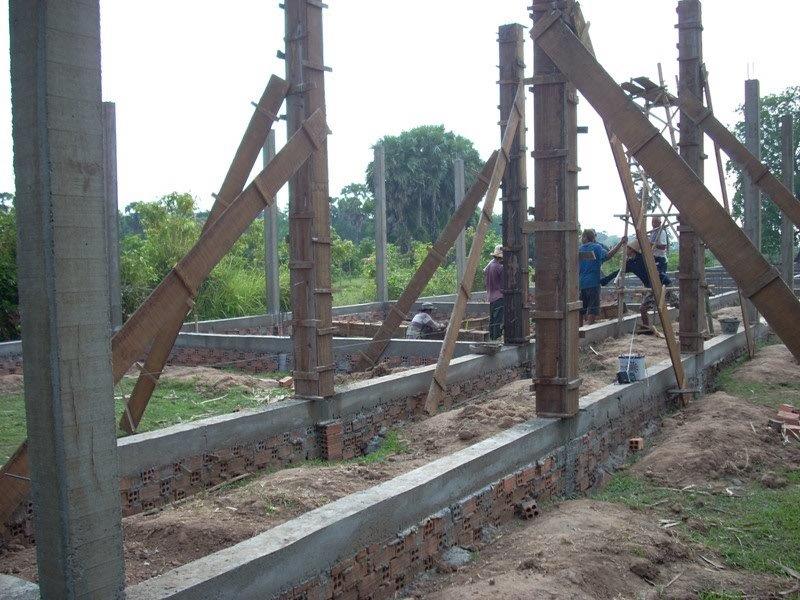 May 14, 2010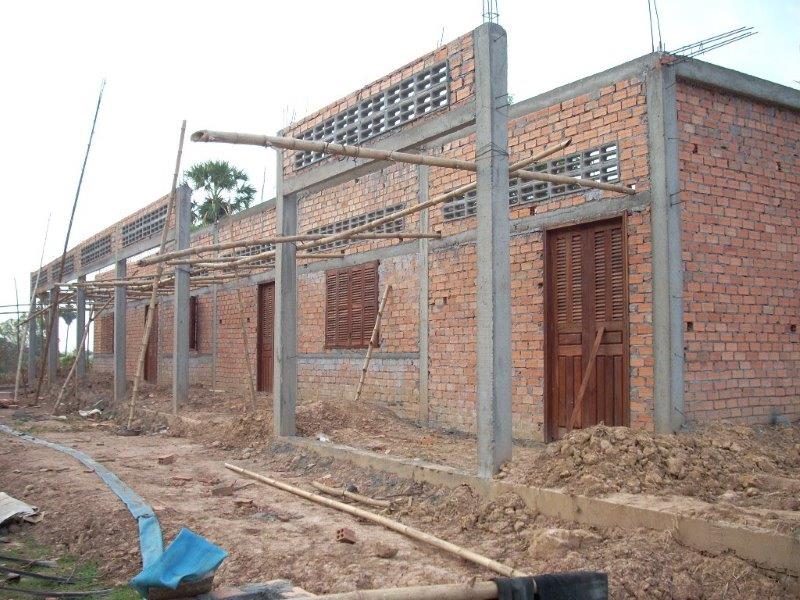 June 2010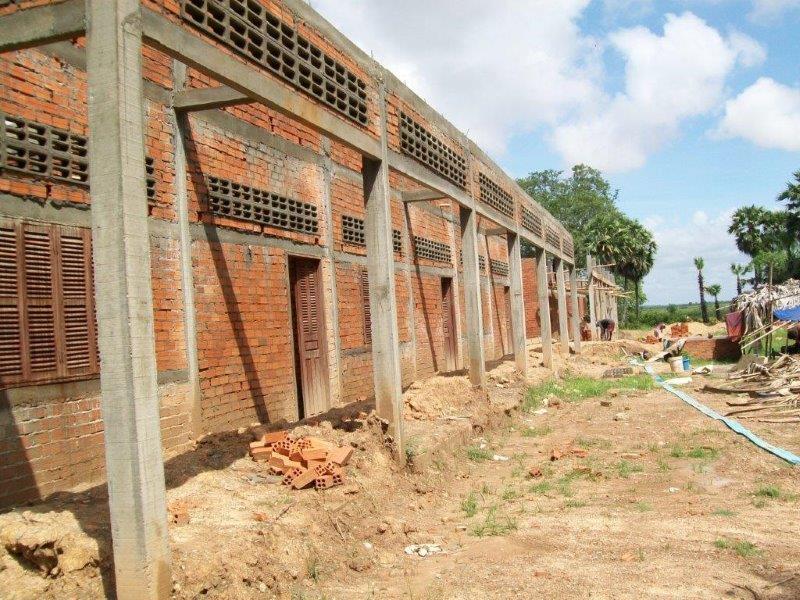 Larry and Linda Kull School and SamRelief School

July 2010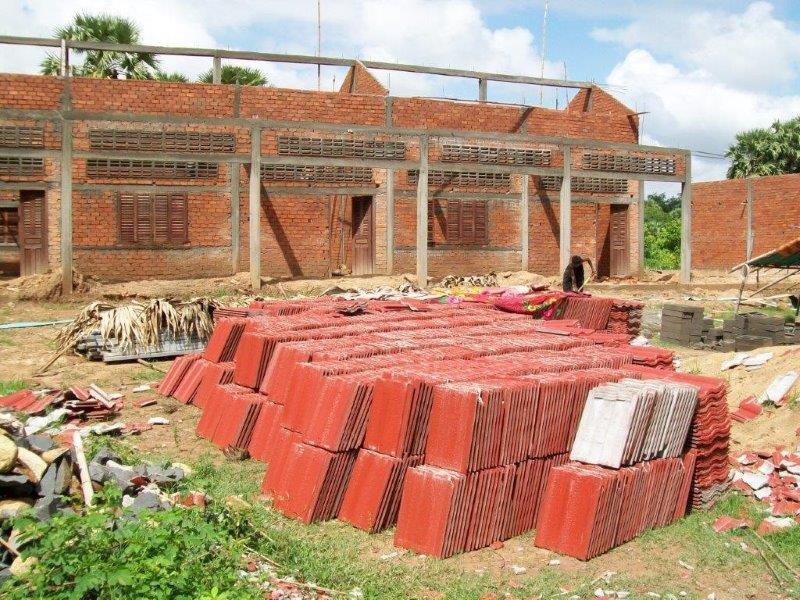 july 10, 2010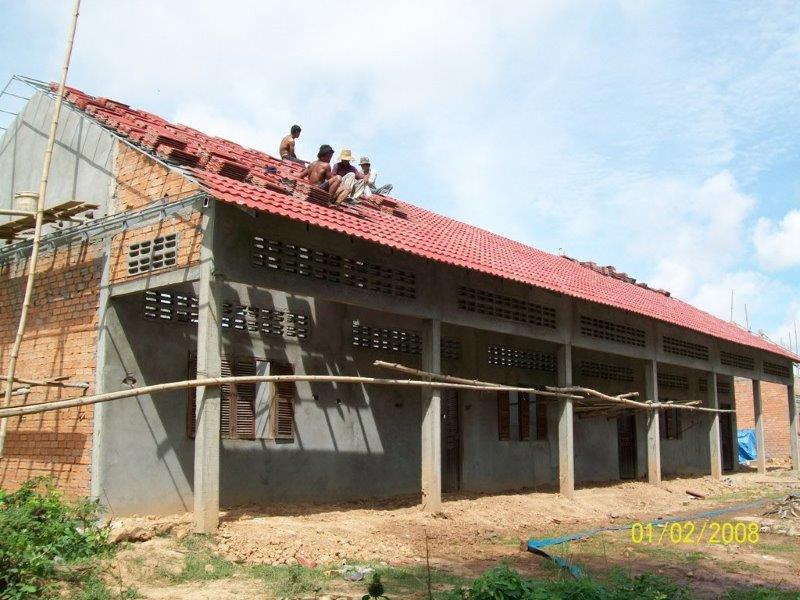 Larry and Linda Kull for 2010 School is under construction.
The dedication was on Monday August 23,2010...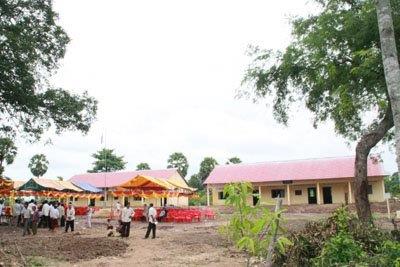 Larry and Lynda Kull school on the left Jerry essenmacher , Sam Relief school on the left
If you wish to donate school supplies to Larry and Lynda Kull.
Please send your contribution to:
Sam Relief,Inc
17505 Amity Drive
Gaithersburg MD 20877 USA
William Batdorf school is at Krapeur Village, Baklang Commune,
Prasat Bakong DistrictSiem Reap Province .
The school is under construction for 2009.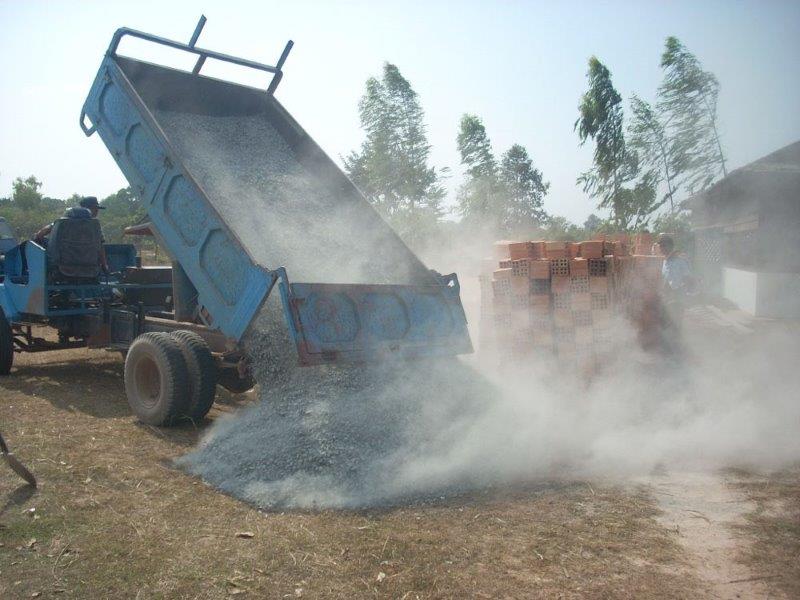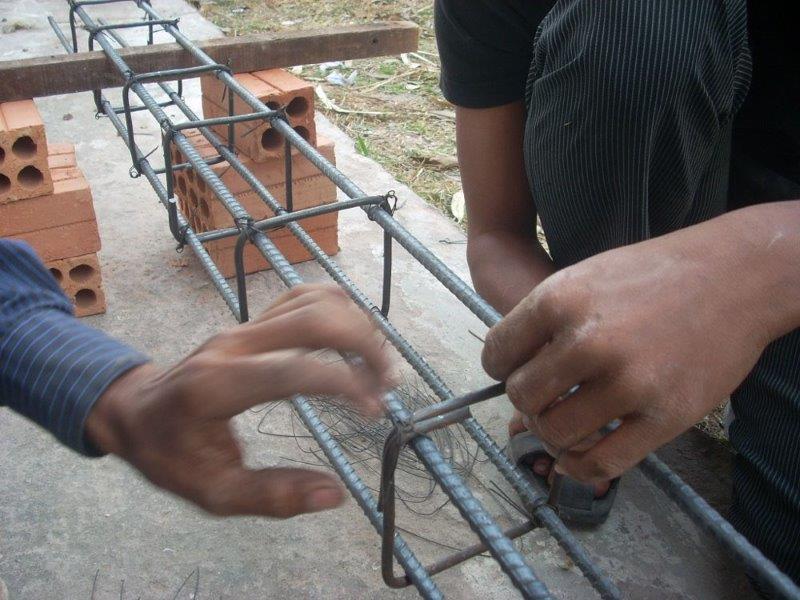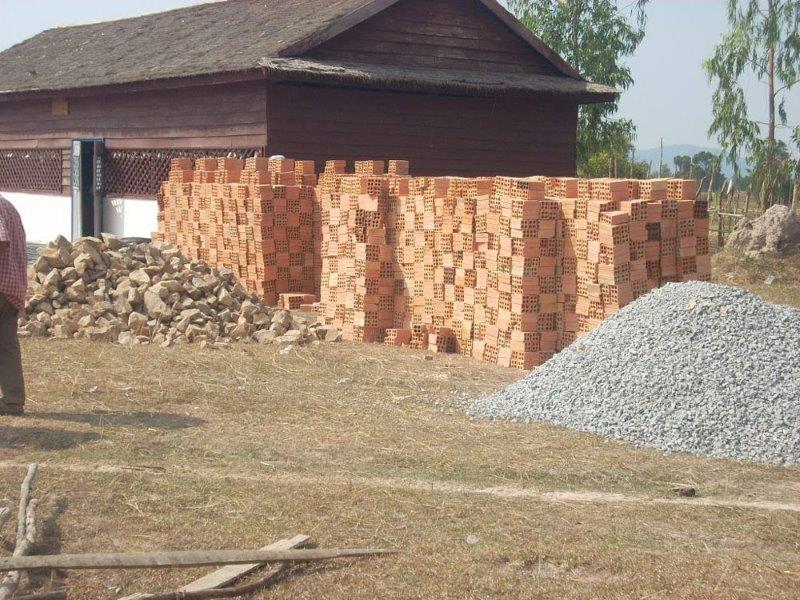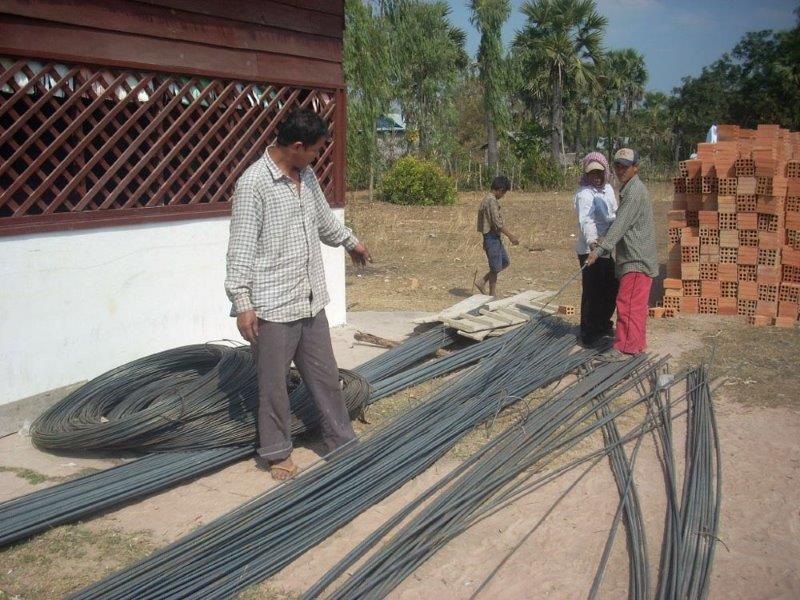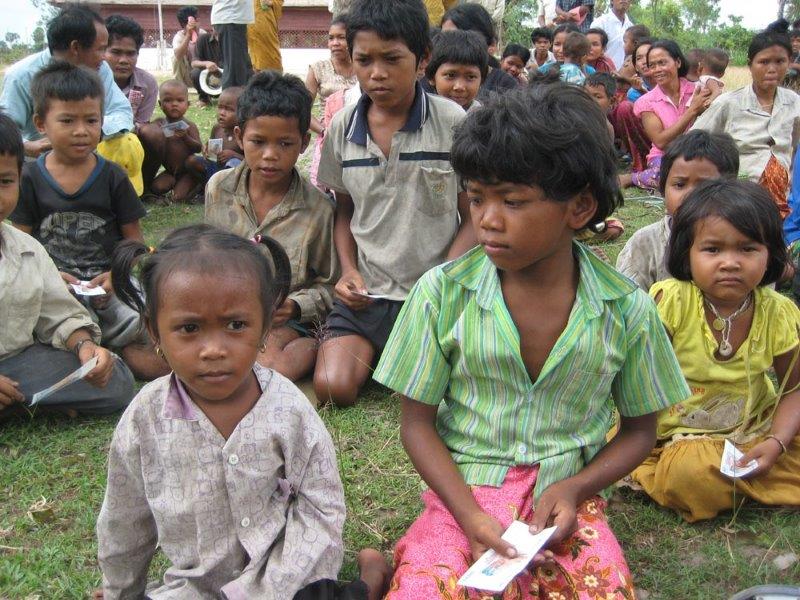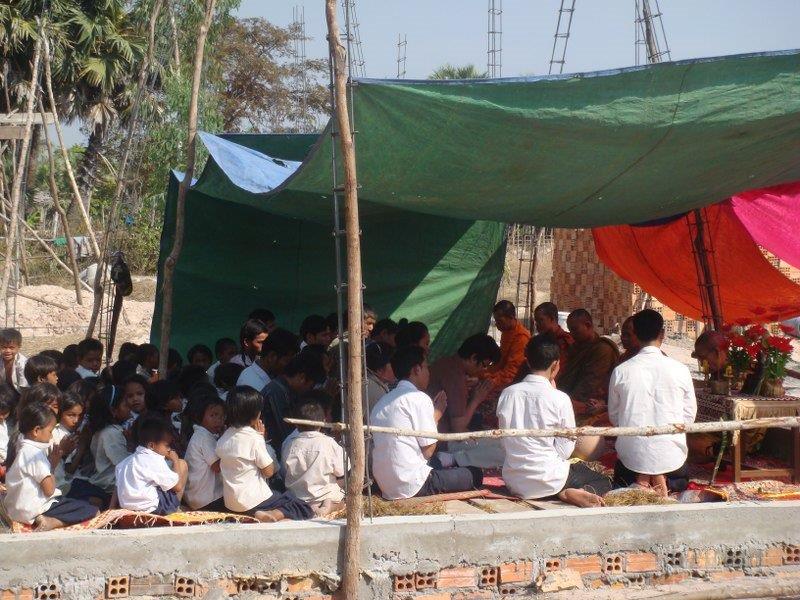 The breaking ground ceremony is on January 24, 2009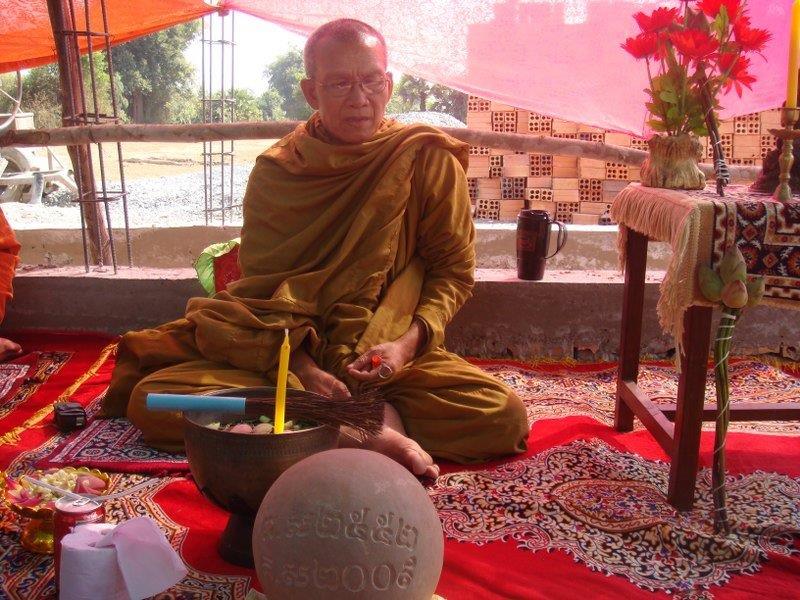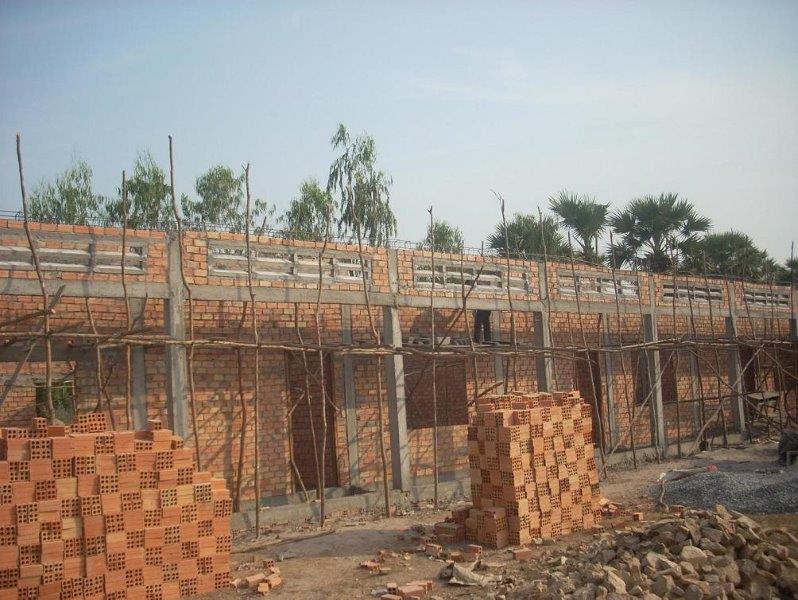 February 4, 2009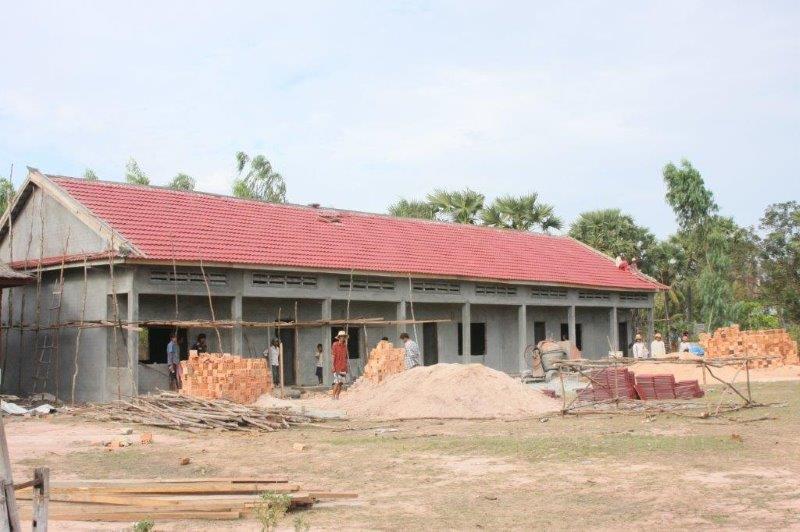 March 10, 2009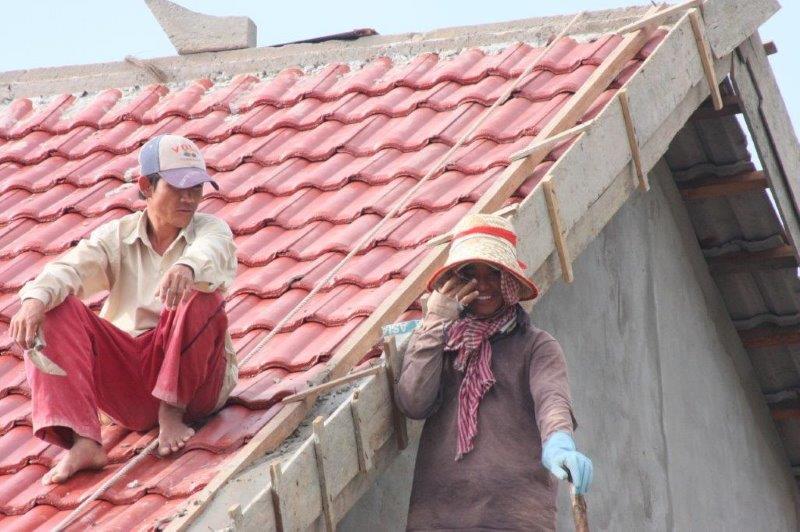 March 10, 2009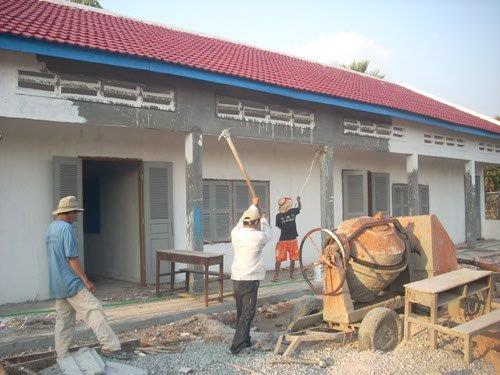 March 15, 2009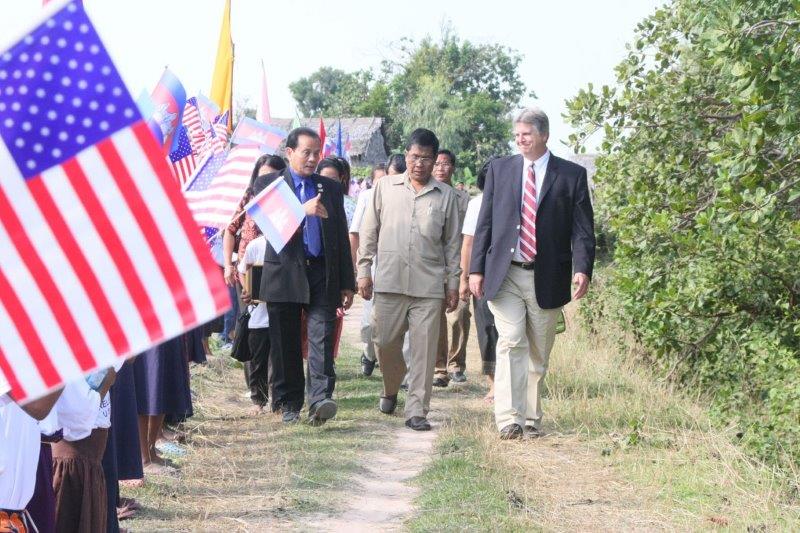 The open ceremony of William Batdorf school on August 22, 2009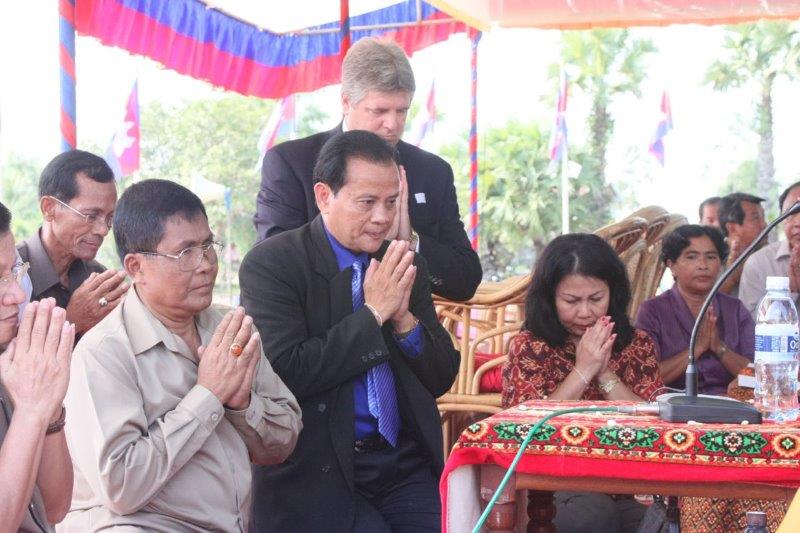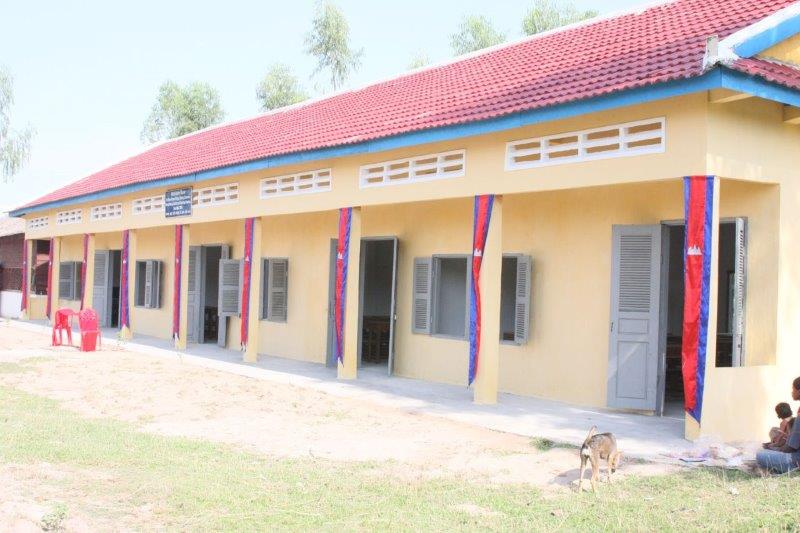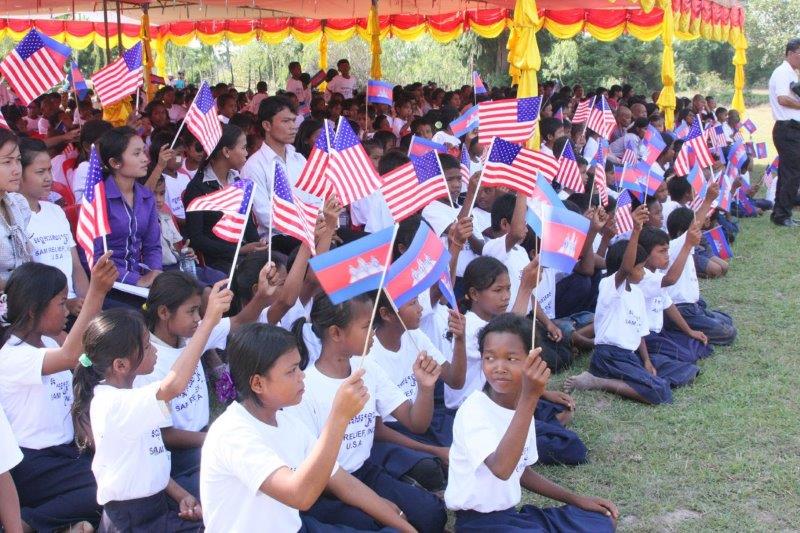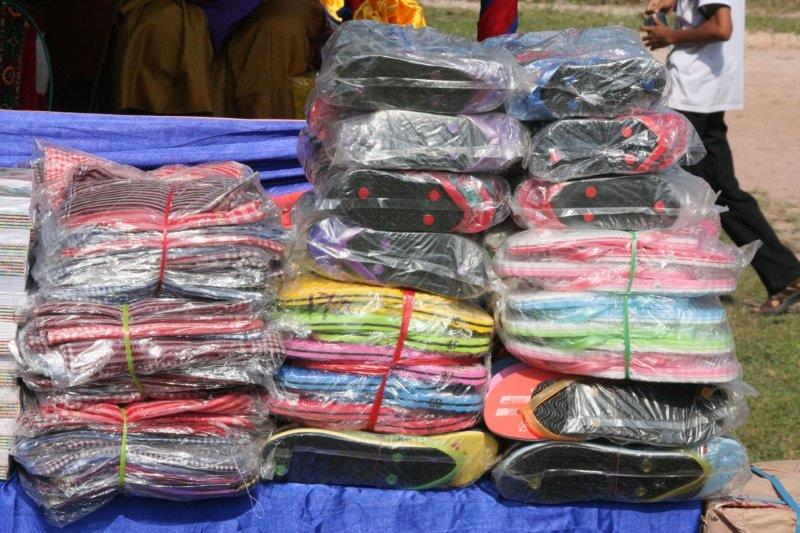 School supplies and flip-flops.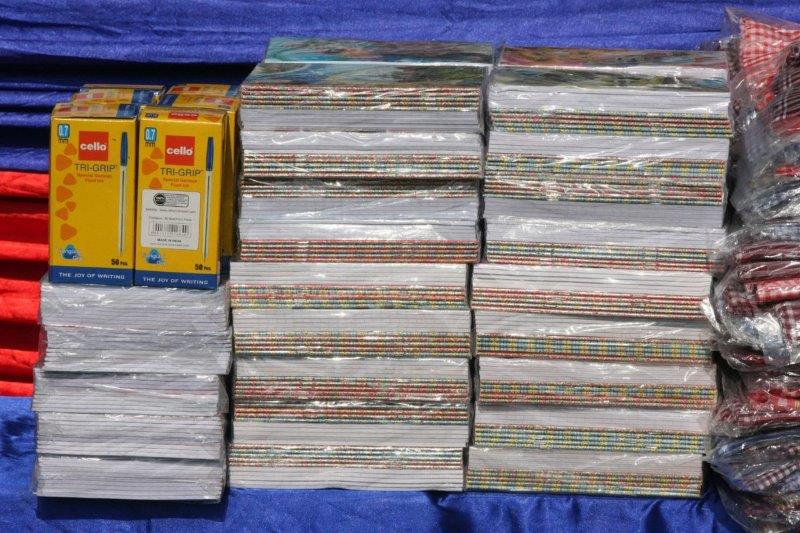 books and pens.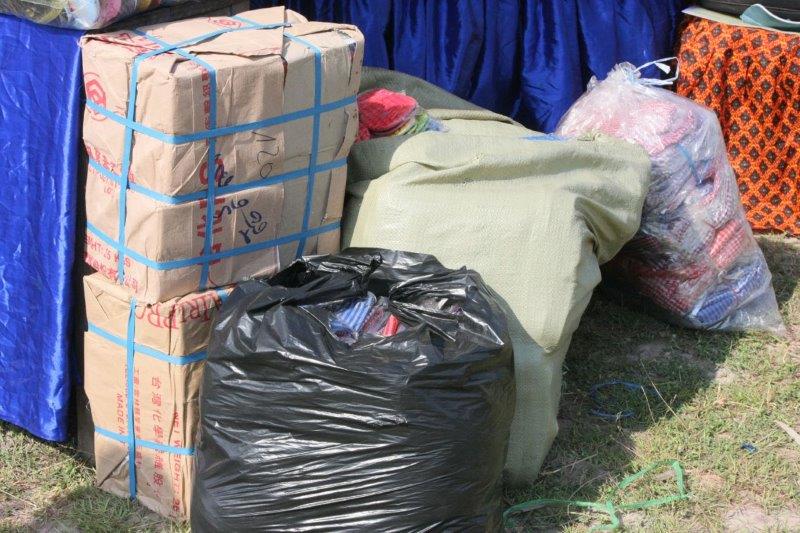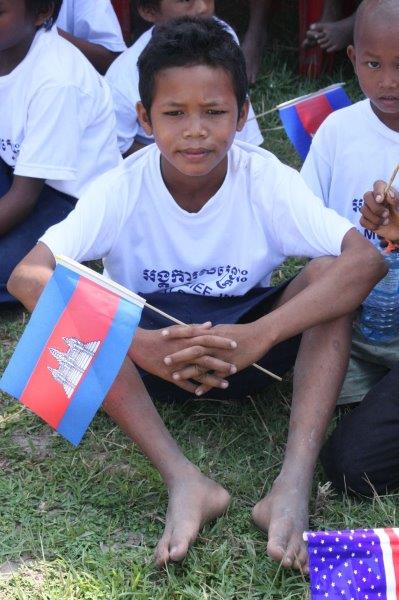 Student went to school with bare feet and we give away
flip-flop.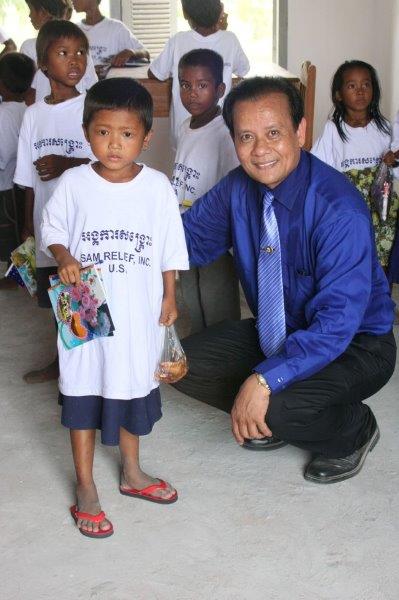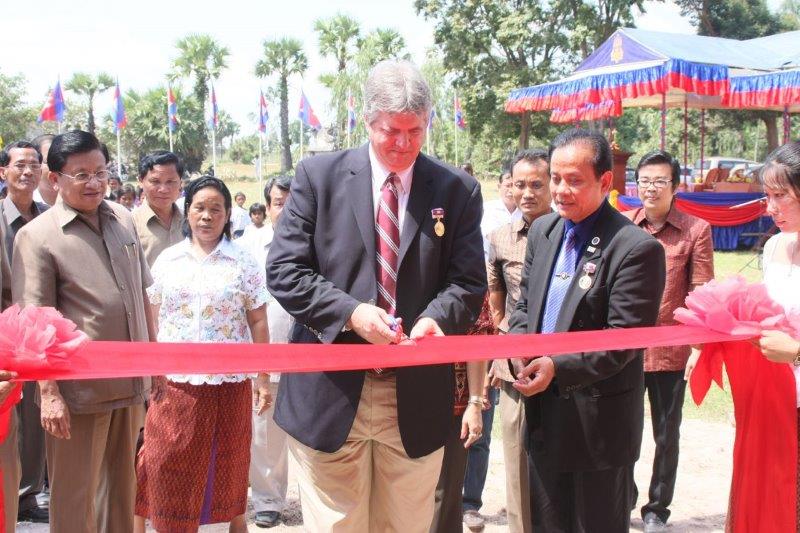 Mr. William Batborf cut ribbon for opening school ceremony.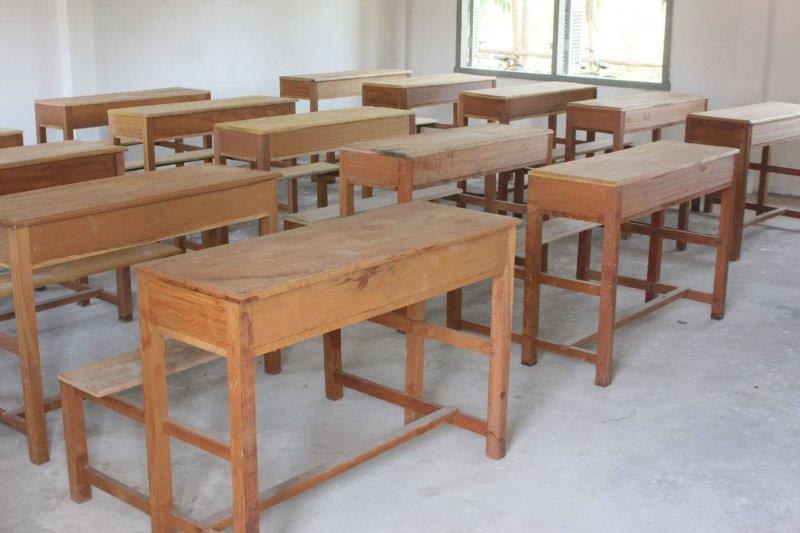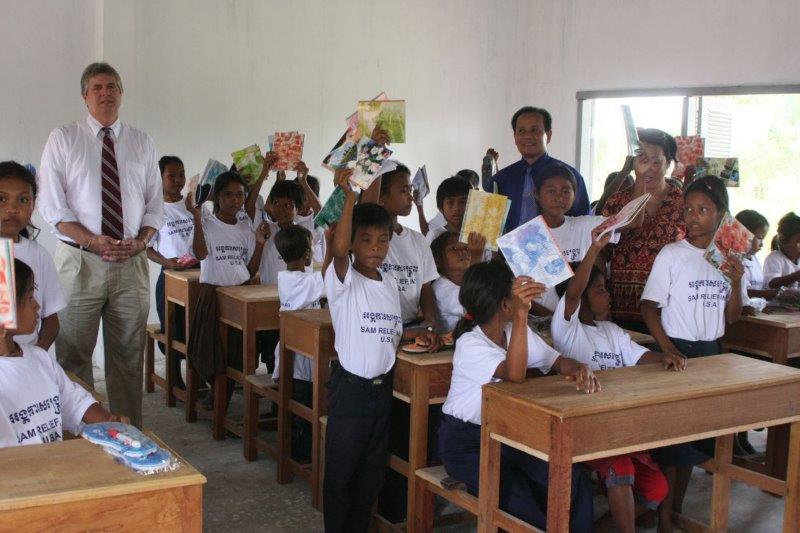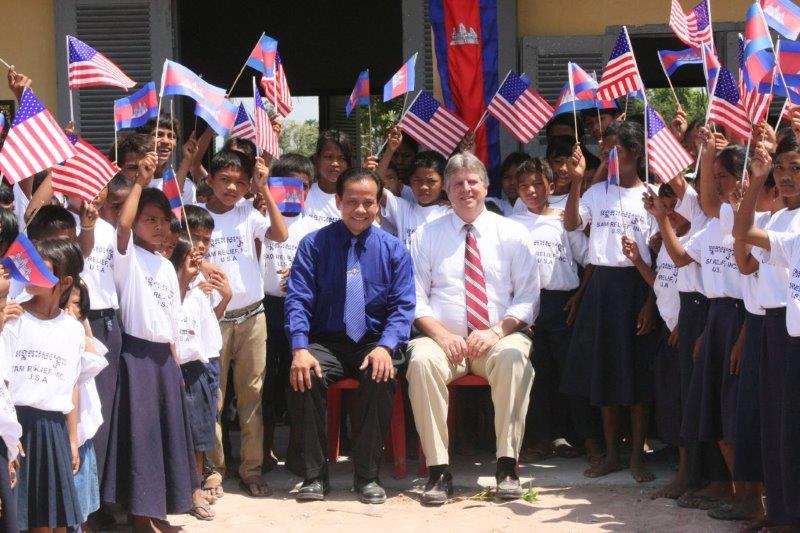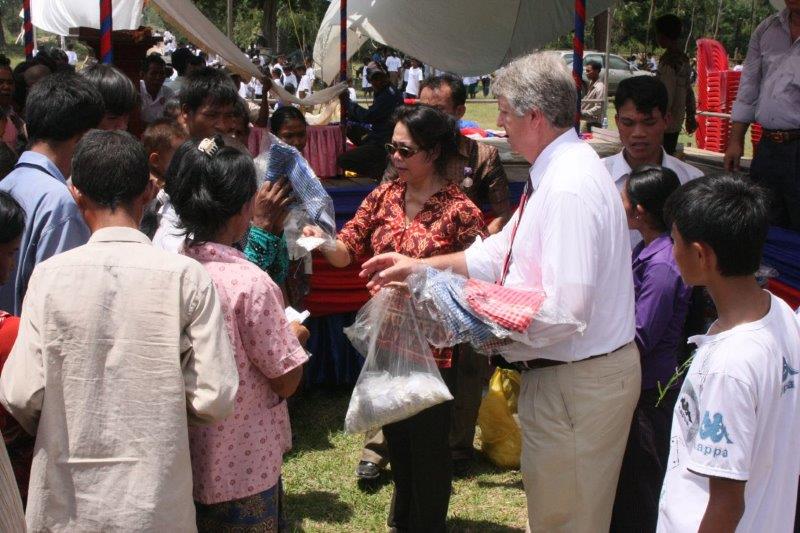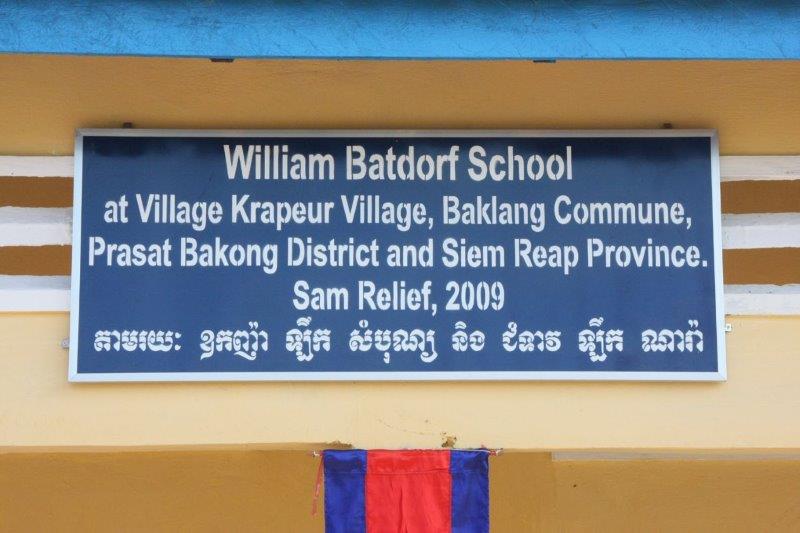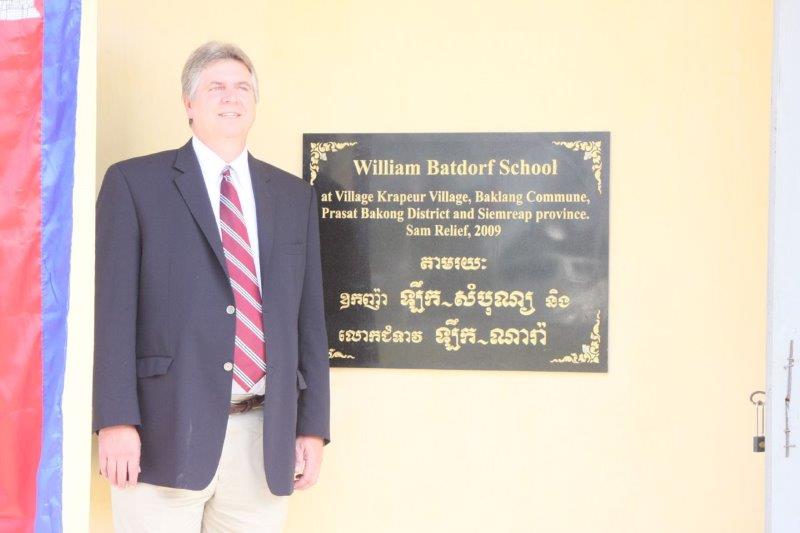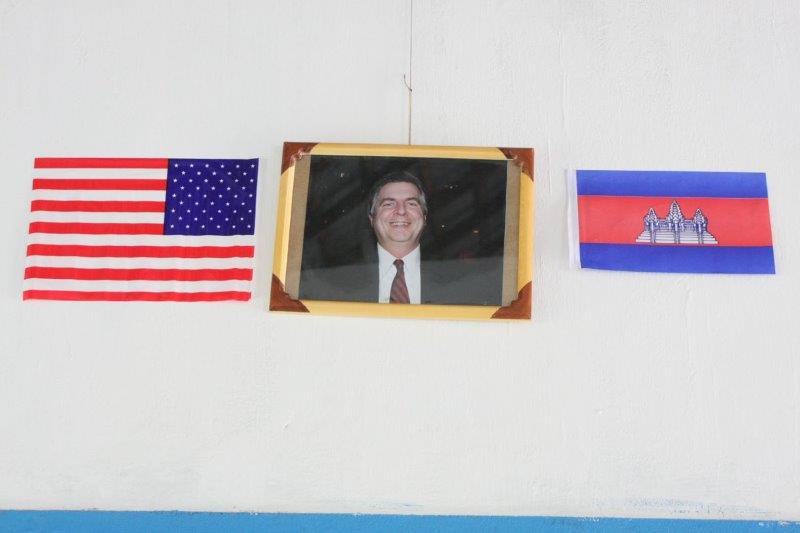 Dear Friends,
We celebrated our most successful ever Annual Sam Relief Gala at the Ritz Carlton Hotel on the evening of September 10, 2008. Over 100 people attended and generously shared their time and enthusiasm for our cause.
Special thanks to Mr. Mike Walter and Ms. Kimberly Dozier who were the gracious and generous hosts of this year's Gala.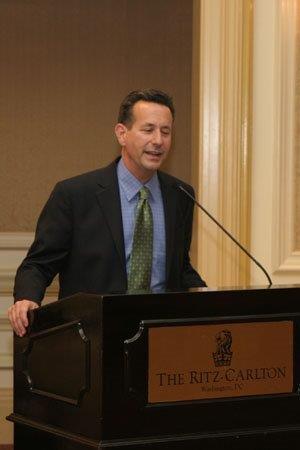 Mr. Mike Walter wusa9.com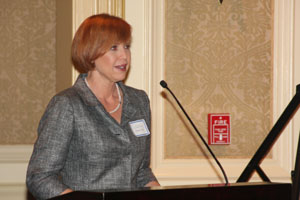 Ms. Kimberly Dozier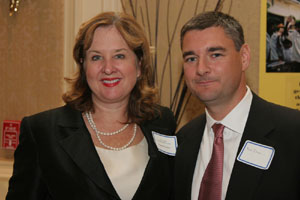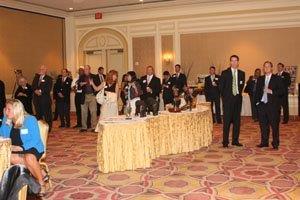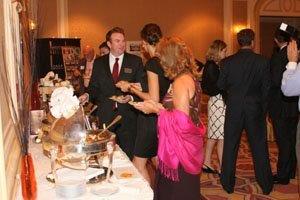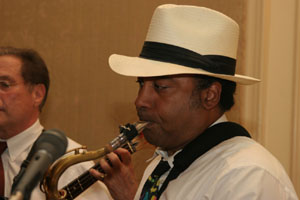 Thanks also are given to Ms. Elizabeth Updike, Ms. Karen McMullen, Mr. Joe Bross, Mr. Bill Batdorf, Mr. Don Kroll, Mr. Kenneth Michalkzuk, Mrs. Nara Lek and others of my family who all assisted in presenting our Sam Relief Gala this year.
Thanks to Mr. Stephen Meager, school donor, for attending the Gala.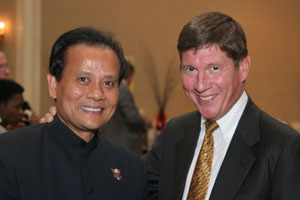 I want to thank all of those who attended and helped to raise money to continue our mission. Proceeds obtained at the Gala combined with those from our ongoing fundraising efforts over the past year have enabled Sam Relief to build three additional schools, continue our support of Friends Without Borders and provide supplies to Sam Relief's family of children.
For those of you who missed it, there's always next year.
We had a fun-filled night of music, dancing and merriment. Again this year,
Ketel One Vodka donated their time and the spirits for the evening. I cannot thank them enough for their continued support of what we do.Thank to Mr.Jim Mason (left) and Mr.Richard Ruth ( right).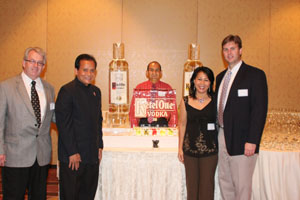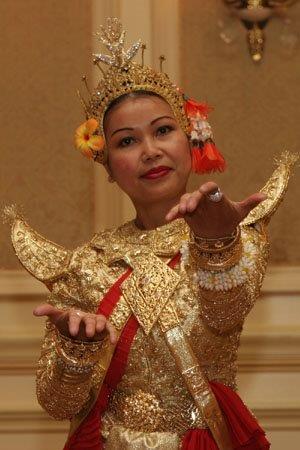 The kindness of all the people who show their support for the children of Cambodia is overwhelming and we at Sam Relief greatly appreciate your commitment. With a good education and productive livelihood these children will make theirs a better country and in turn will change the world.
Sam Relief has the pleasure of being helped by so many, but I would like to take this chance to say a special thanks to Mr. Clifford Laughton who donated JSM Schools at Dol district, Khet Kan Dal.
Friday August 15, 2008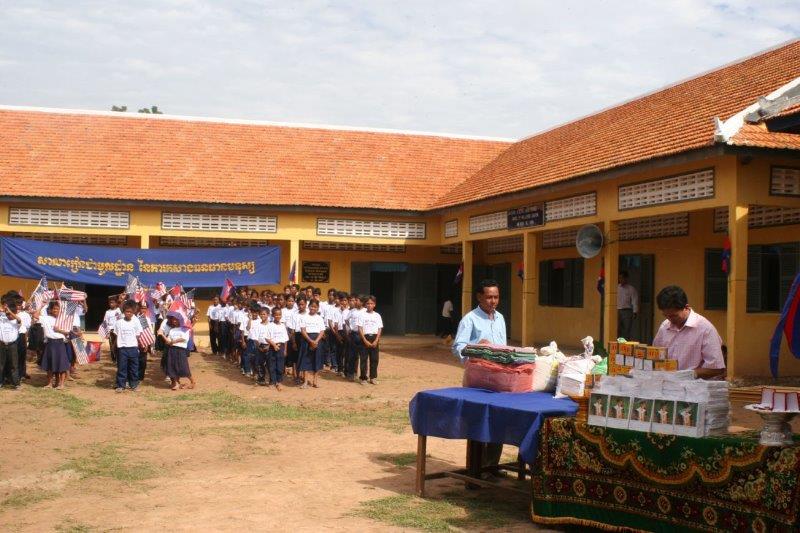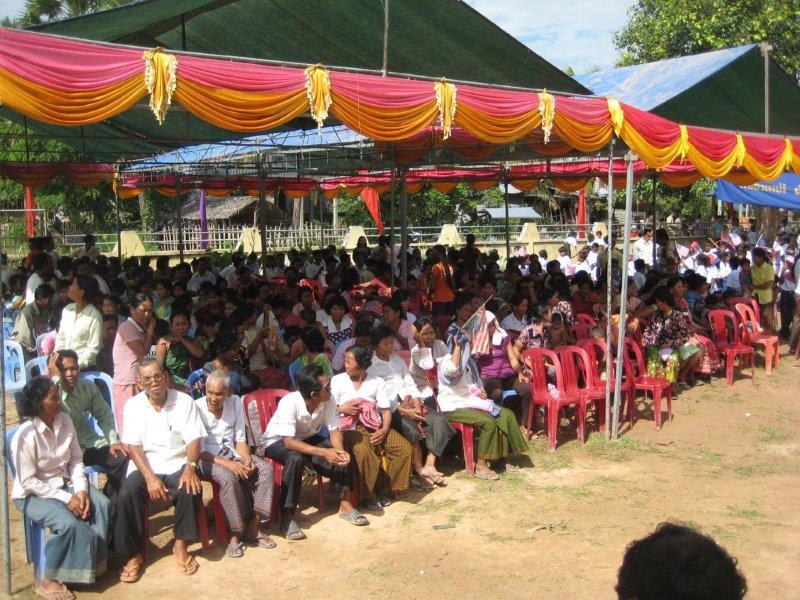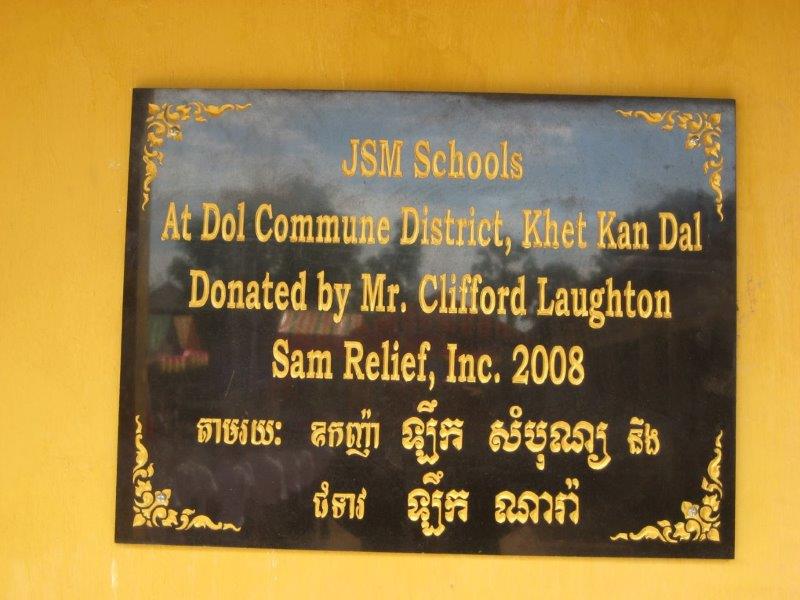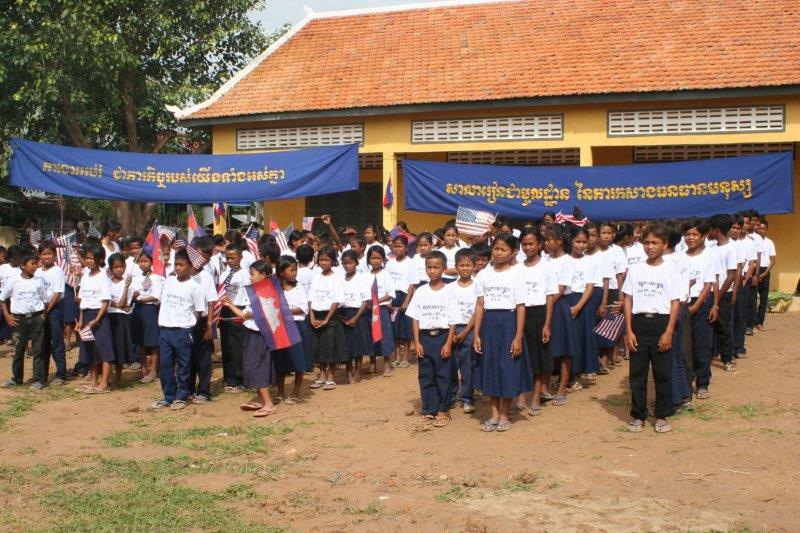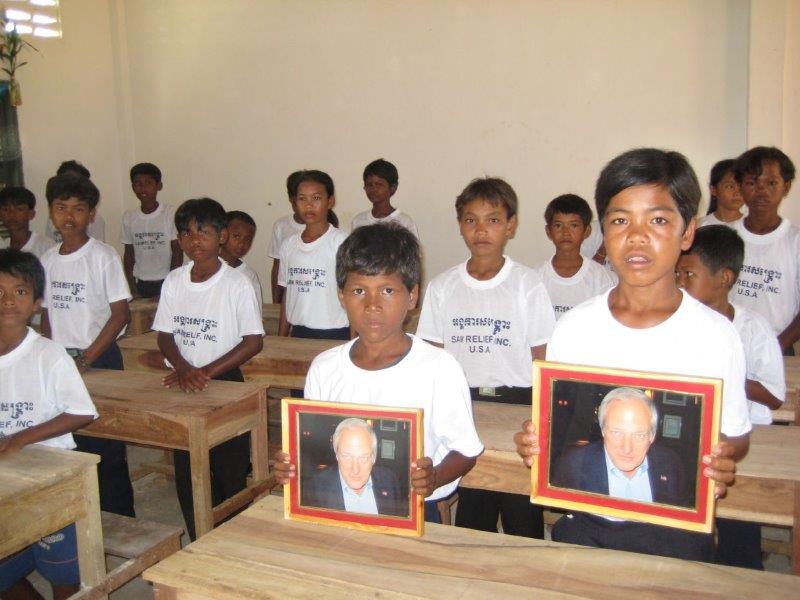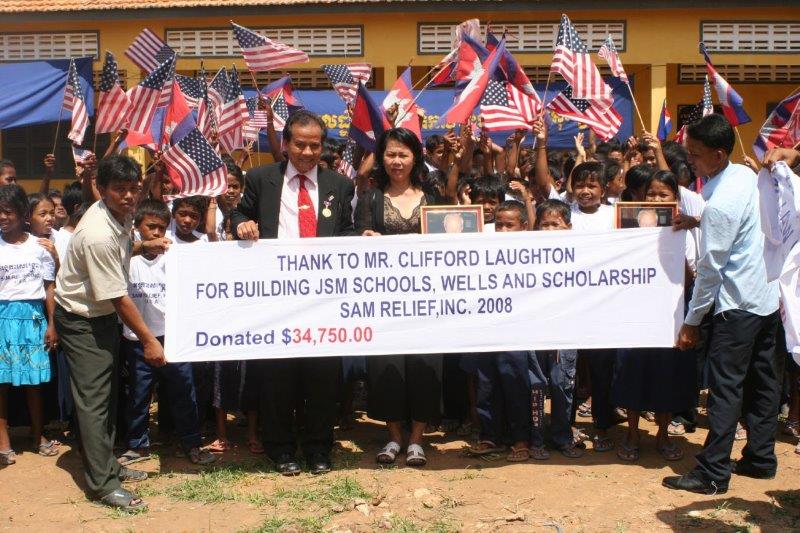 For 2008 mission Sam Relief built the fence for JSM schools at Prey Veng to help prevent animal trespassing that could damage the school garden and for the security of the students as well.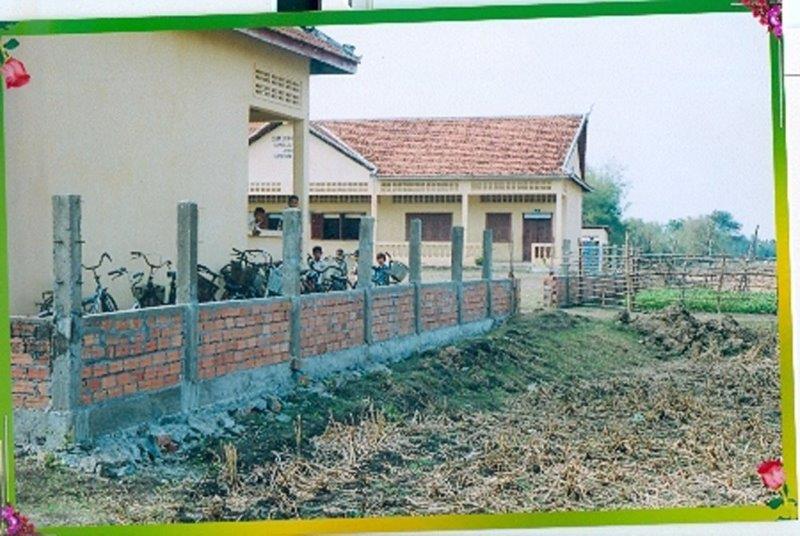 Sam Relief will maintain all Sam Relief schools that we have built to help them last longer.
For 2009 Sam Relief will repaint Stephen Meager and Olivia schools.
For 2010 we are scheduled for all JSM schools to be repainted.
Thank to Mr. Christopher W. Crane who donated
Darby and Zac Crane School
at Svay Rieng Rieng Province
Wednesday August 13, 2008 .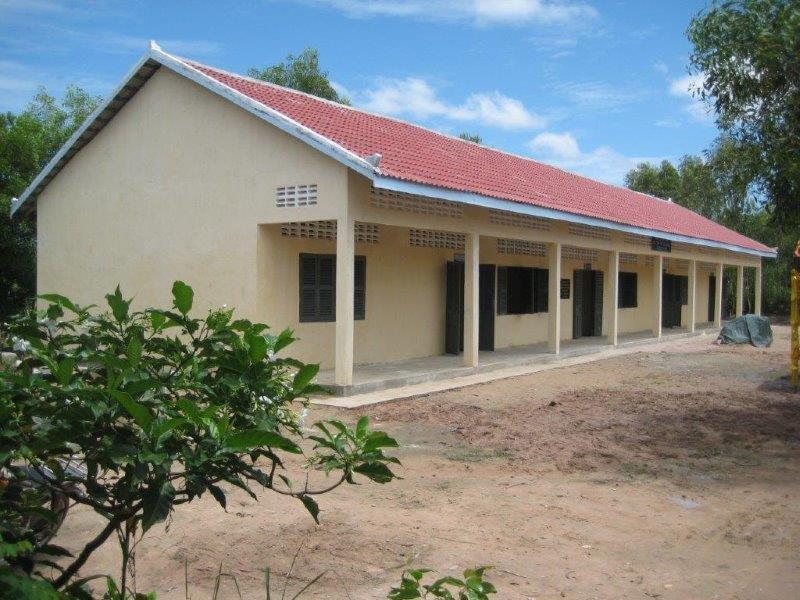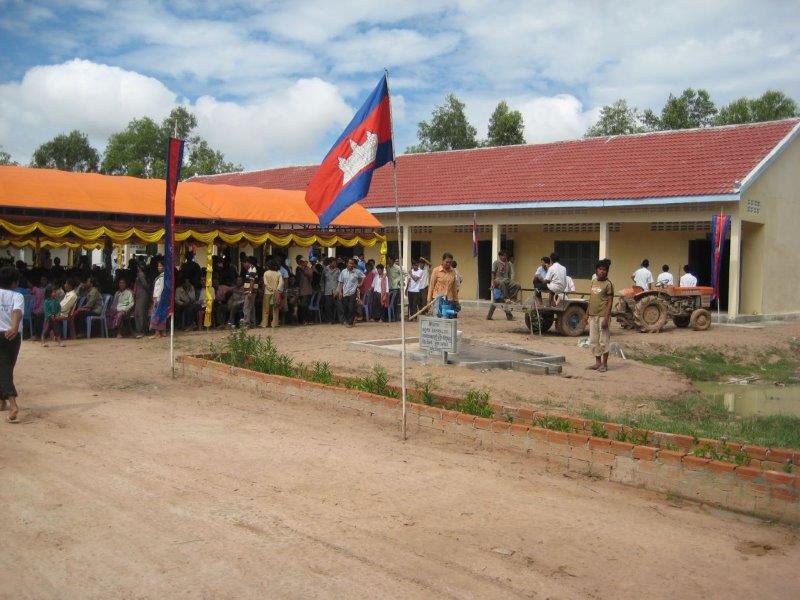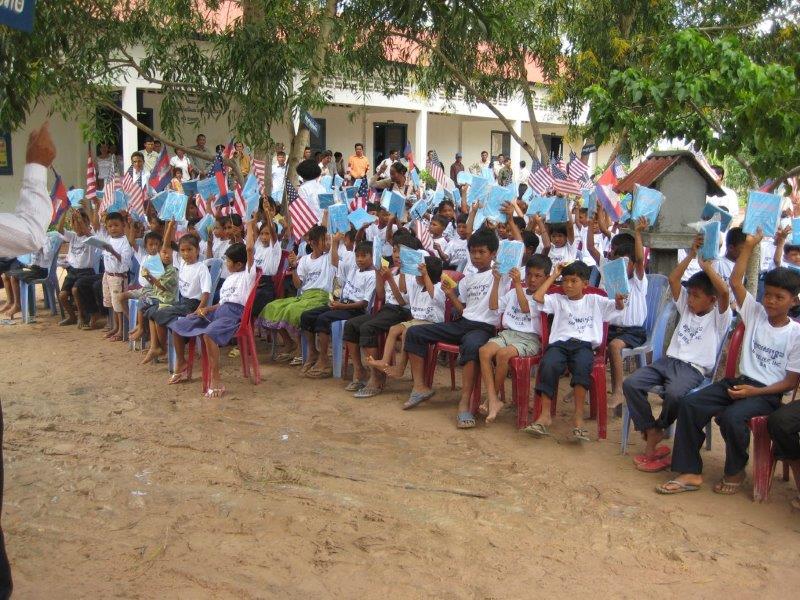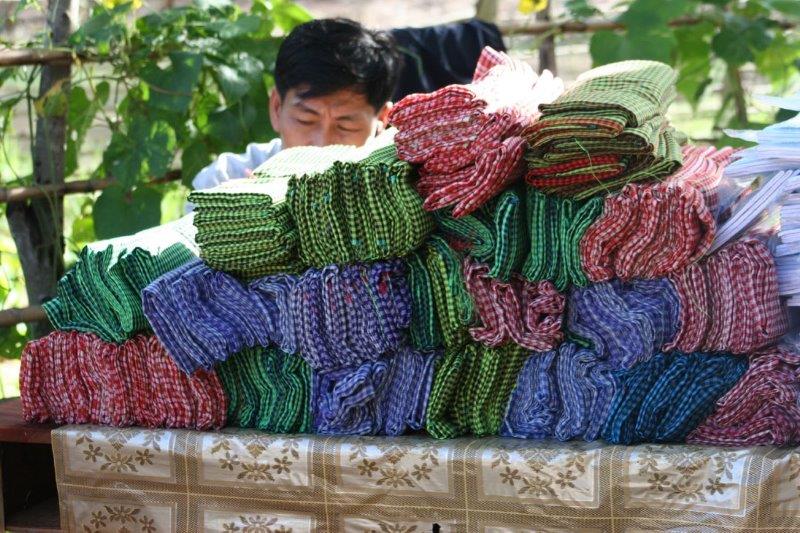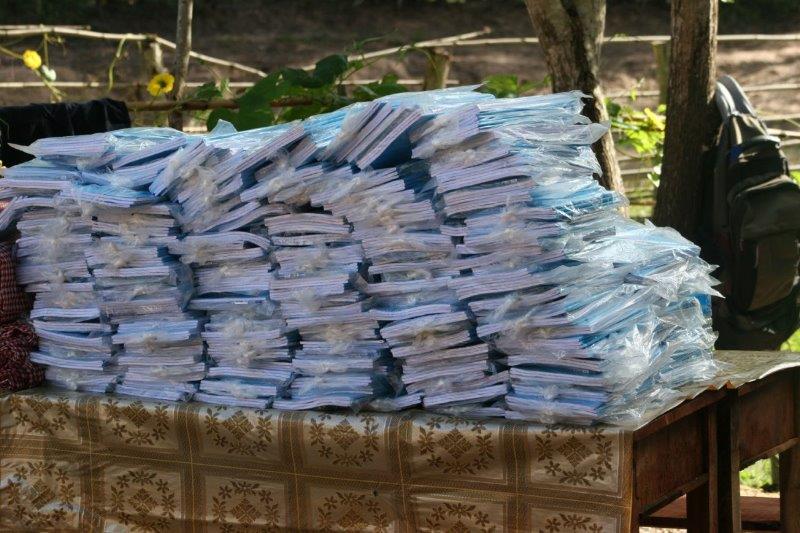 school supplies were sponsored by Prince of Peace Lutheran Church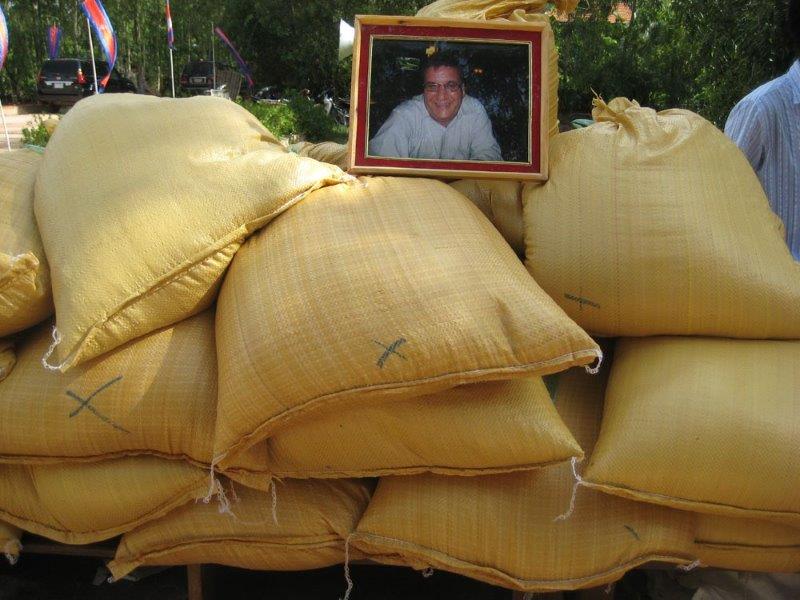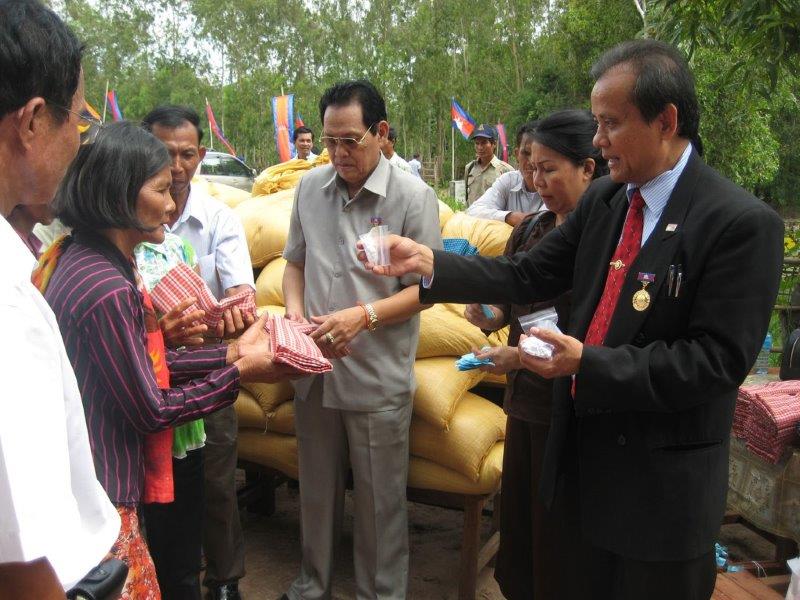 Mr. Robert McINERNEY donated 5 tons of rice to the teachers at Darby and Zac Crane School and to poor families at various Province.
Thank to Lawrence Chase Sizemore who donated school at Batdaom Bong Province on March 19, 2008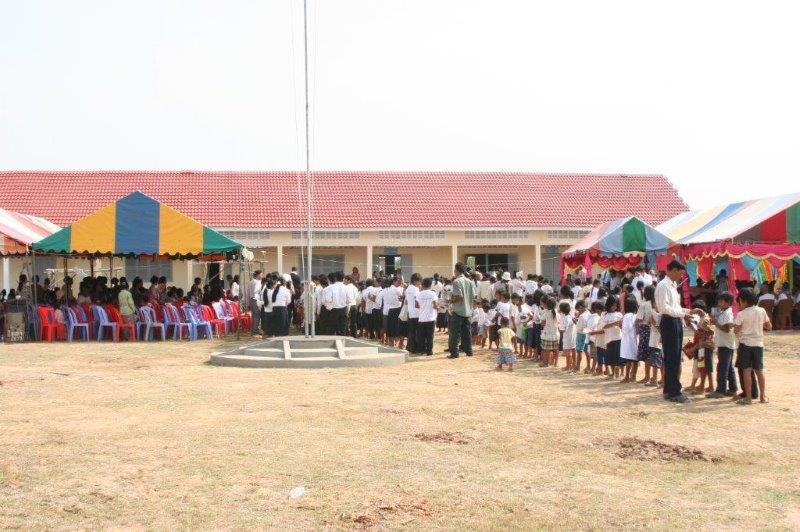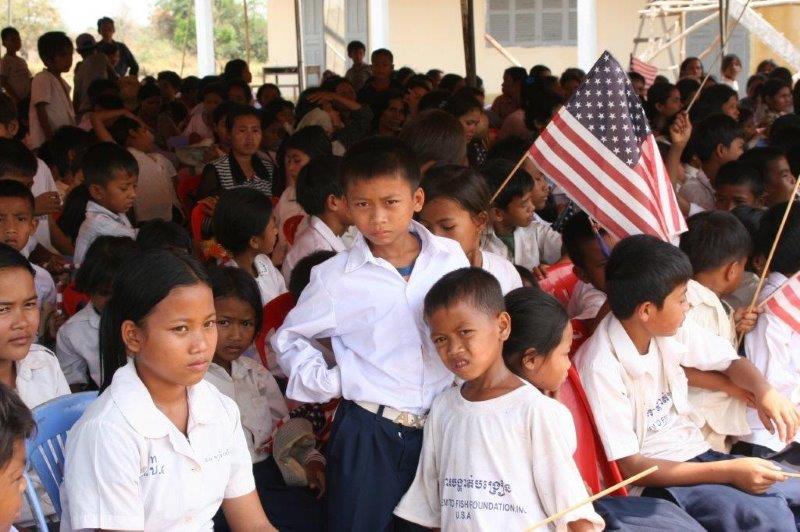 Friday August 8, Children's Hospital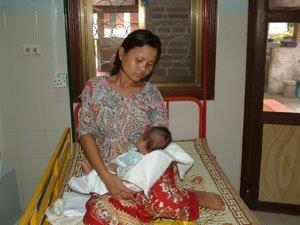 Thanks to the following donors who contributed money toward rice for the Children's Hospital at Siem Reap:

Alan Kline; Patrick Roworthy; Patrick Roworthy with matching program from
Yum Brand; Sean Sands; Rex N. Boyd; Stephen Dammann; Davis Martin; Donald Kroll;Michael R. Fontham; Robert Hartnett and Jack Rose club.
The parents are counting on us to help them as they travel to seek treatments for
their children and all of them are very poor.
In addition to Children's Hospital, Sam Relief offered assistance to
Ambassador at Large Roland Eng Orphanage at Siem Reap. His Excellency also aided
street beggars by feeding and teaching them.
Thanks to all donors who sponsored students to attend schools and University.
Thanks to all donors and Prince of Peace Lutheran Church who sponsored rice to the teachers, school supplies and clean water wells to the students during schools ceremonies.
Sam Relief is moving forward to building new schools for 2009 project.
Heartfelt thanks to all of my faithful contributors!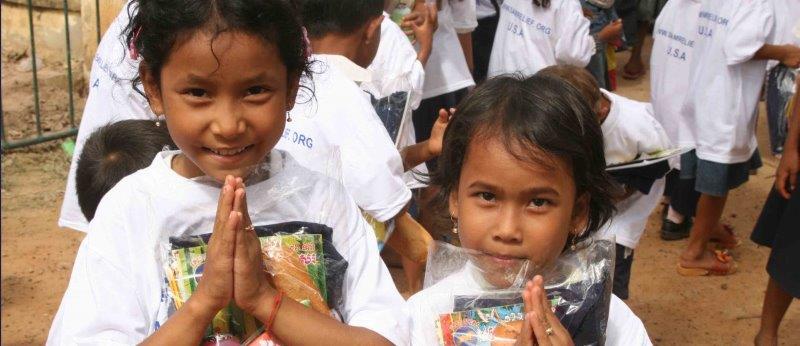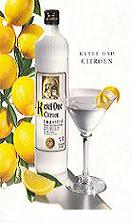 Thank to Ketel-One who donates Ice Bar
Please e-mail us at:

This email address is being protected from spambots. You need JavaScript enabled to view it.
Thank you for your help.