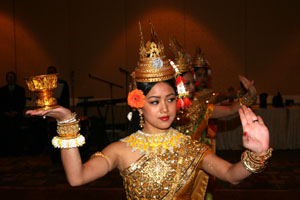 Sam Relief Gala at the Ritz Carlton
1150 22nd Street NW
Washington DC 20037
A very special "Thank You" to Ketel One for providing
their unique Complimentary Ice Bar once again this year
as they have in the past for all Sam Relief Gala attendees.
This ongoing support for the past 8 years Fundraiser at Ritz Carlton
is greatly appreciated by all.
We need your new school for Cambodian students.
Please send your contribution to:
Sam Relief,Inc.
17505 Amity Dr.
Gaithersburg MD 20877 USA
e-mail :This email address is being protected from spambots. You need JavaScript enabled to view it.
Thank you and your name will be honored on your school.