Sam Relief has the pleasure of being helped by so many, but I would like to take this chance to say a special thanks to:
Mr. Clifford Laughton who donated JSM Schools at Dol district, Khet Kan Dal.
The dedication was on Friday August 15, 2008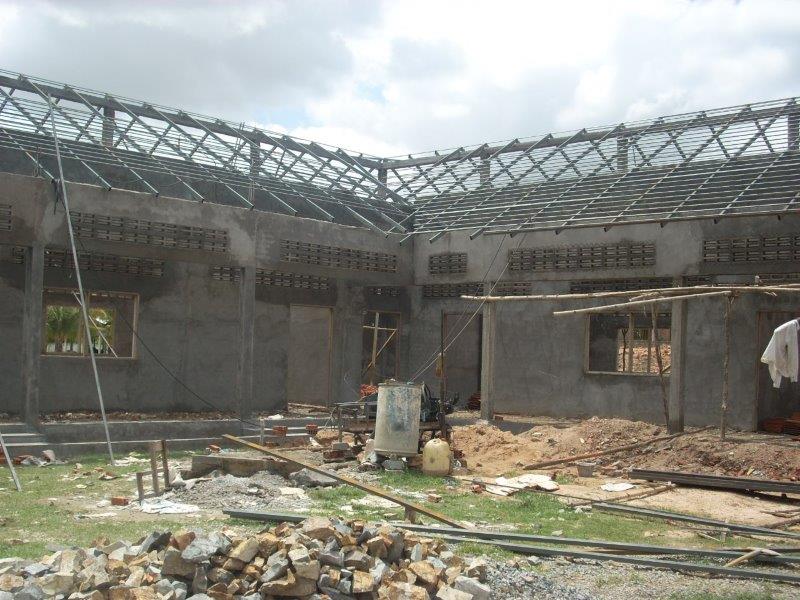 JSM School under construction.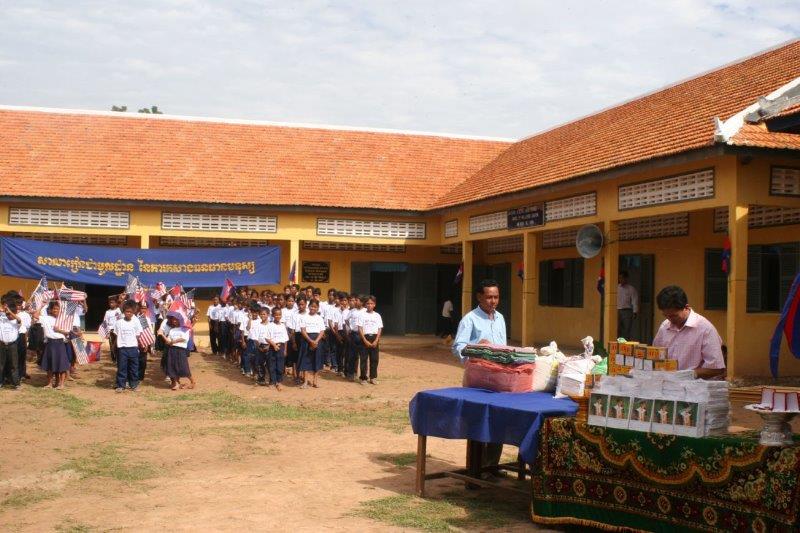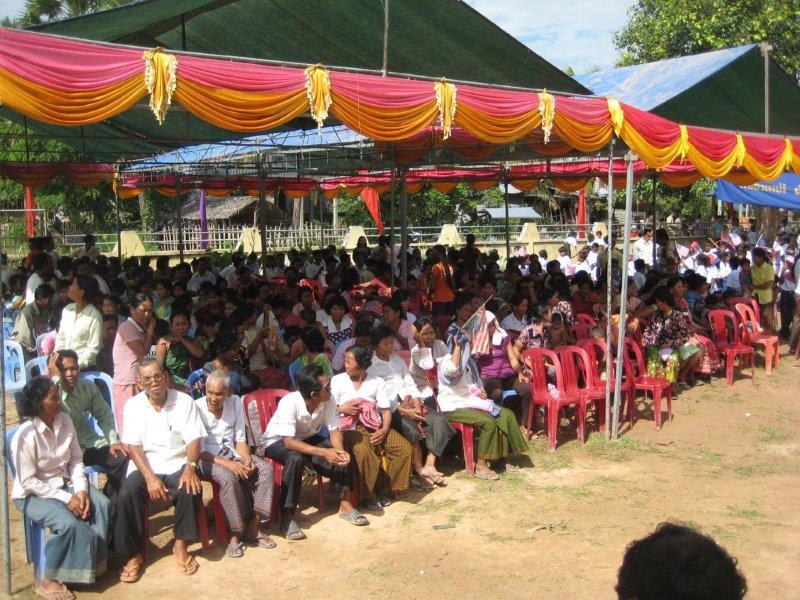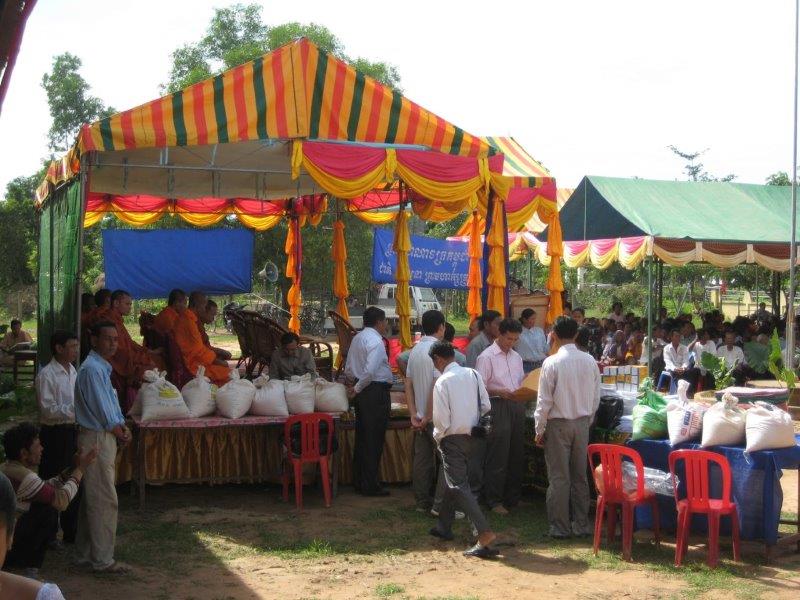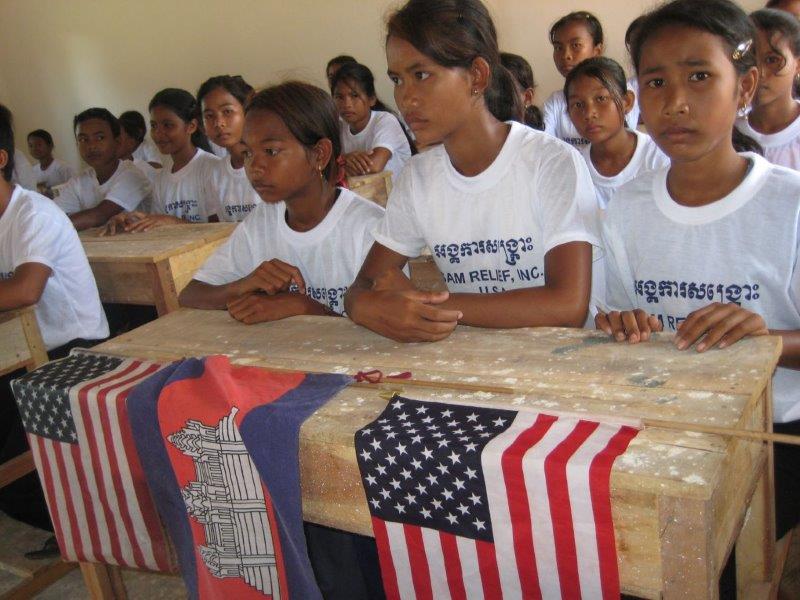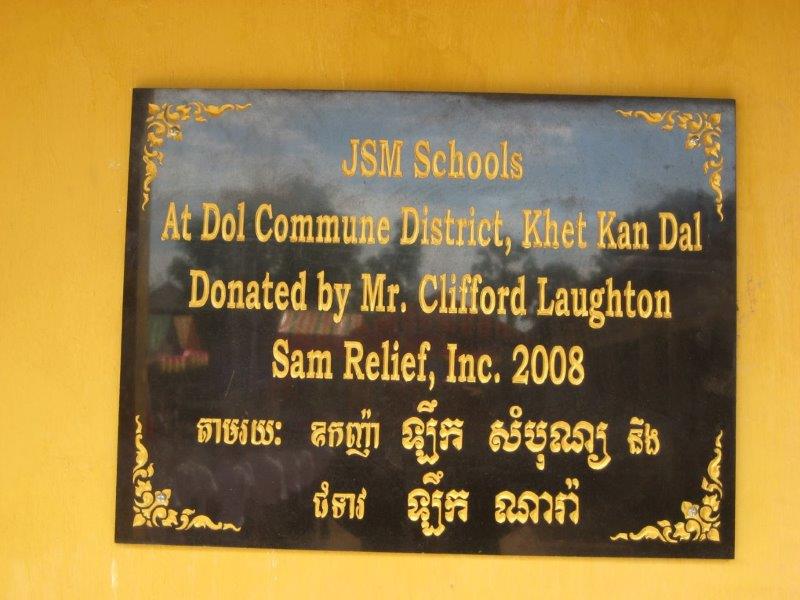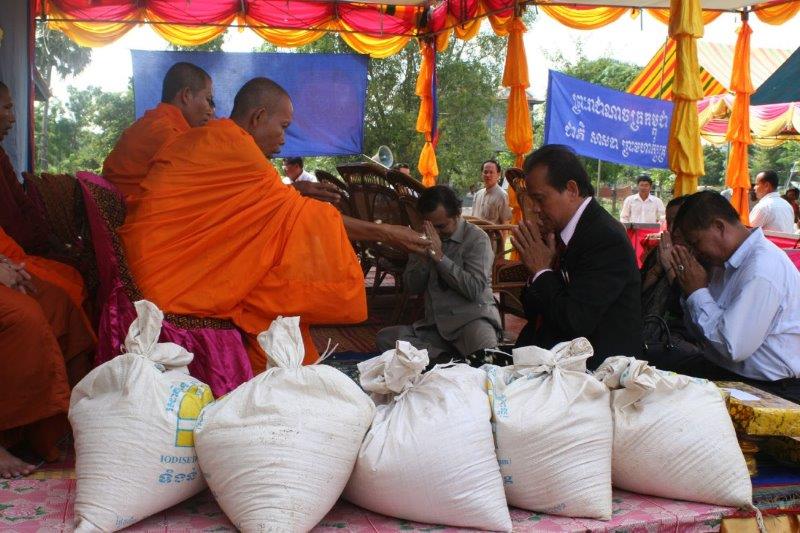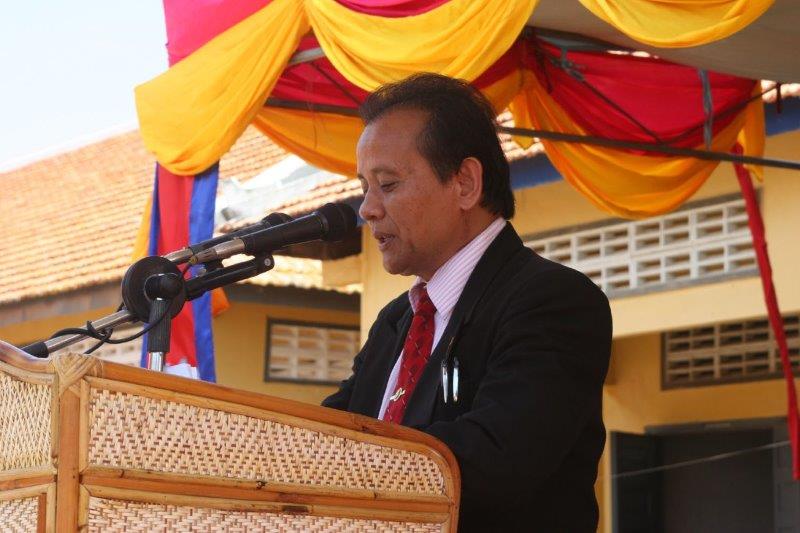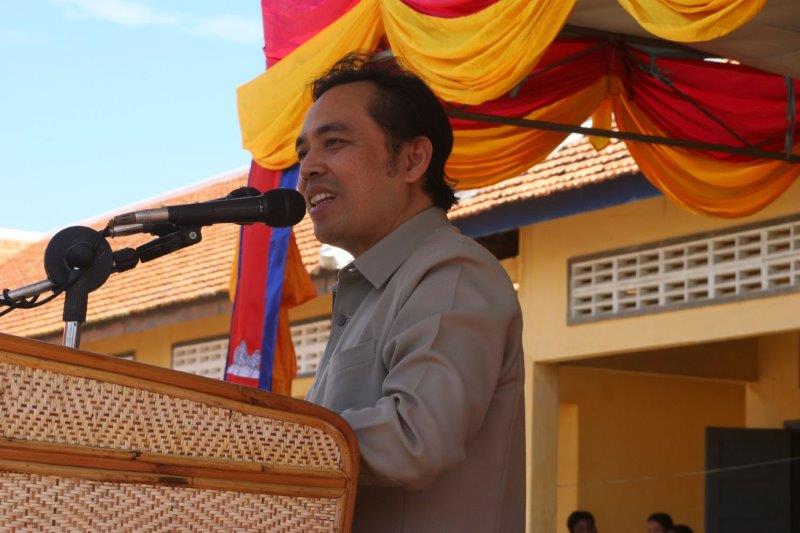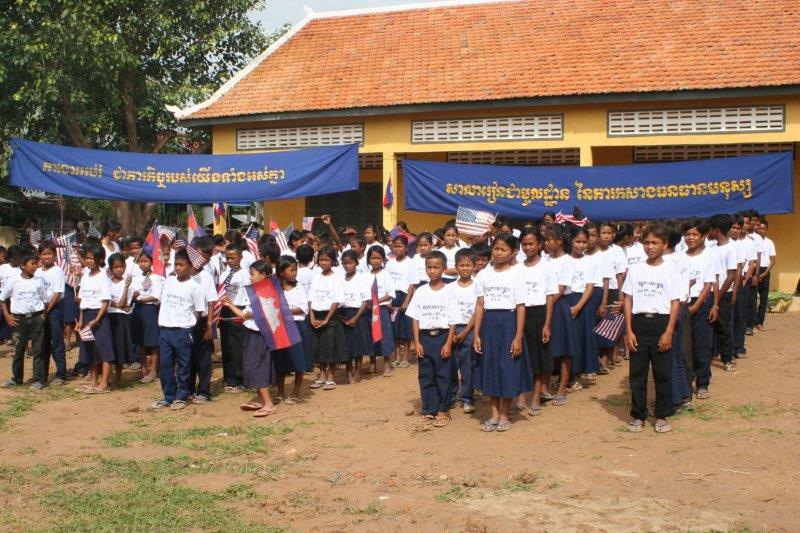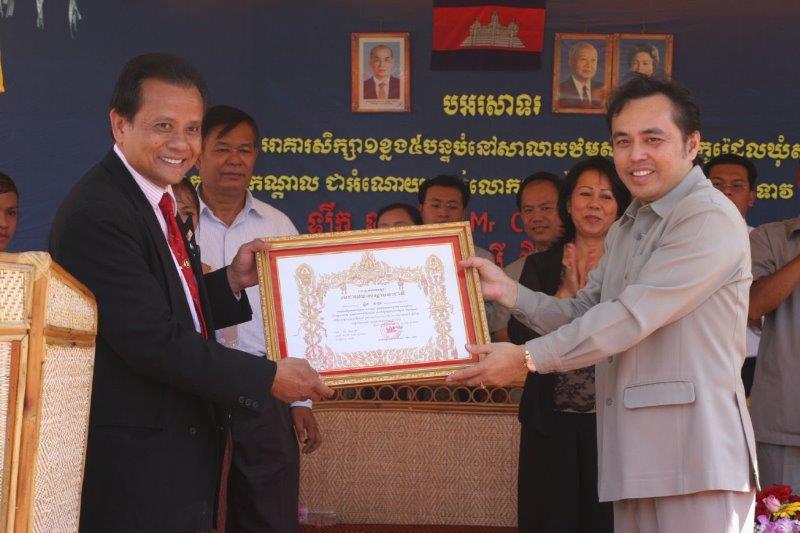 For 2008 mission Sam Relief built the fence for JSM schools at Prey Veng to help prevent animal trespassing that could damage the school garden and for the security of the students as well.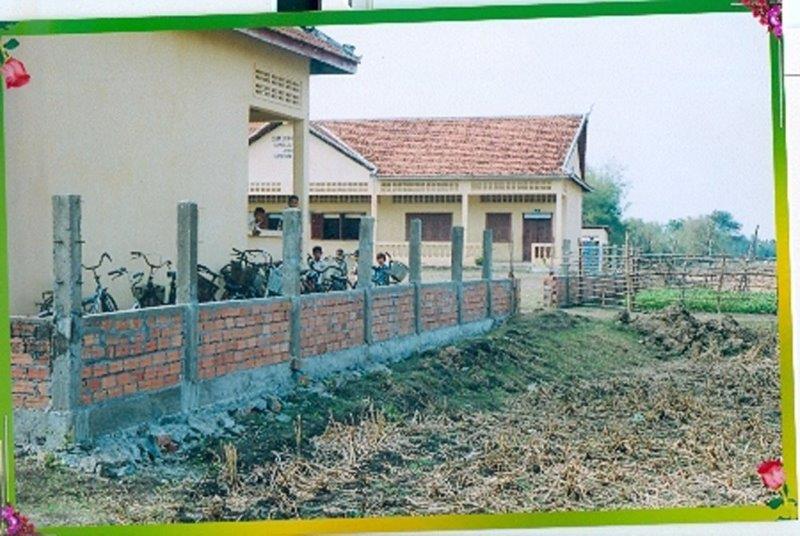 Sam Relief will maintain all Sam Relief schools that we have built to help them last longer.
            For 2009 Sam Relief will repaint Stephen Meager and Olivia schools.
            For 2010 we are scheduled for all JSM schools to be repainted.
Thank to Mr. Christopher W. Crane who donated Darby and Zac School at Svay Rieng.
The dedication was on Wednesday August 13, 2008 .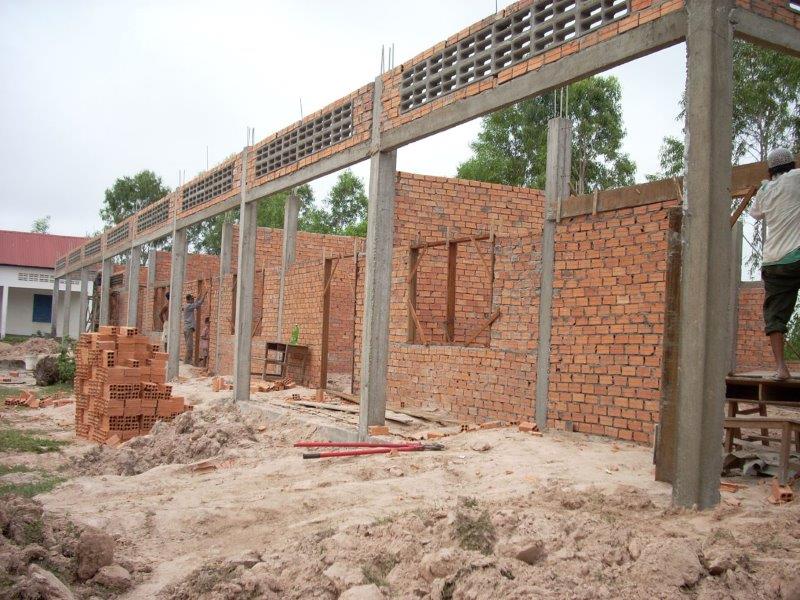 School under construction.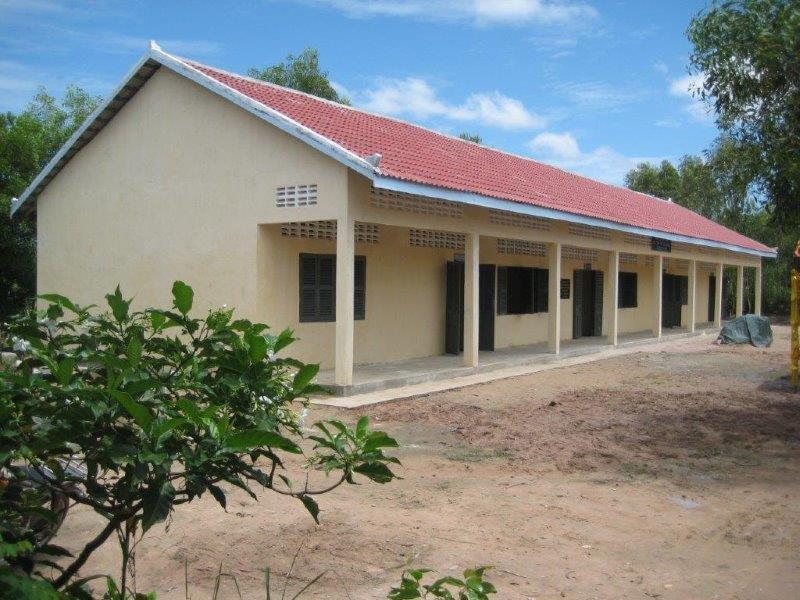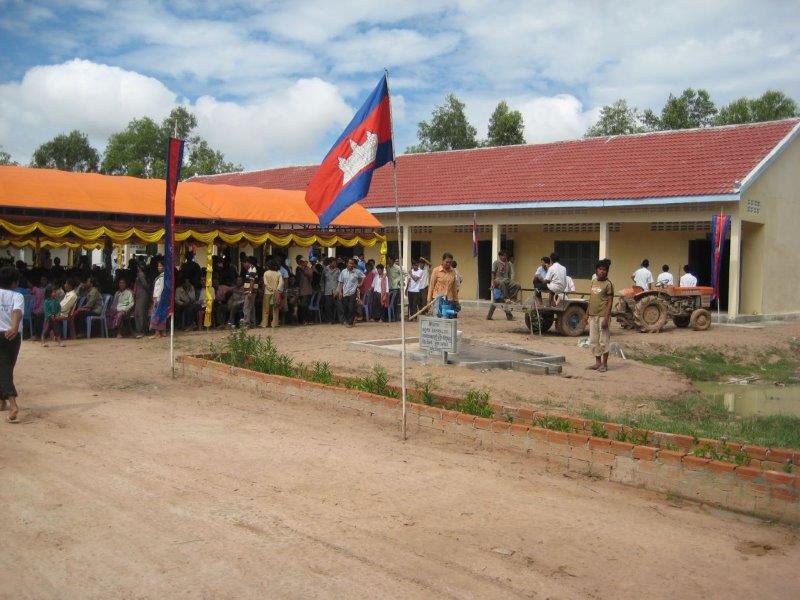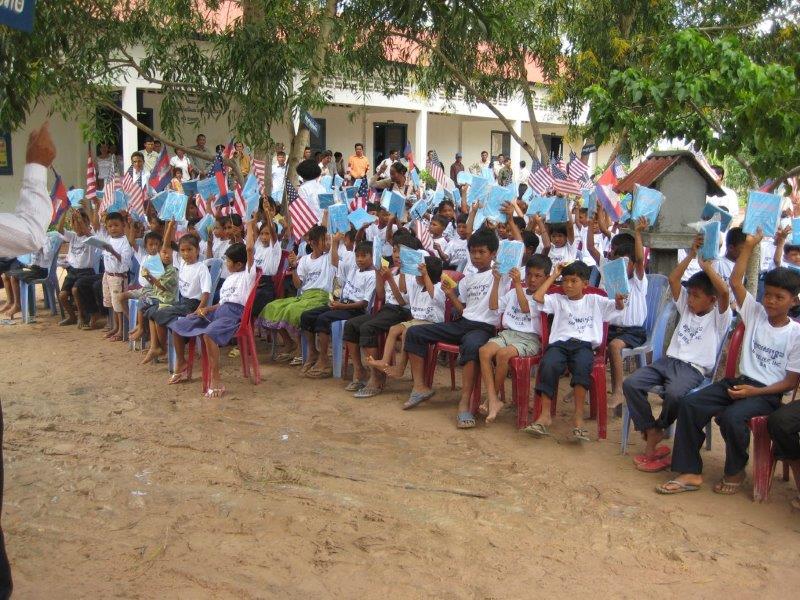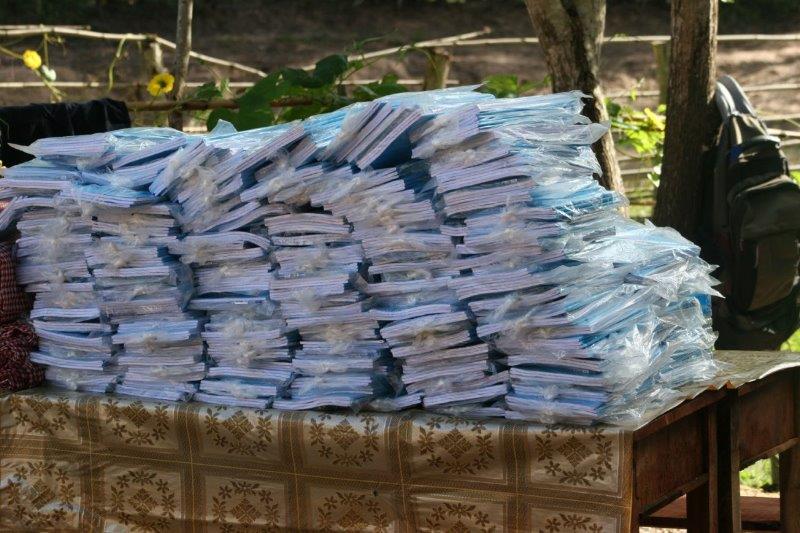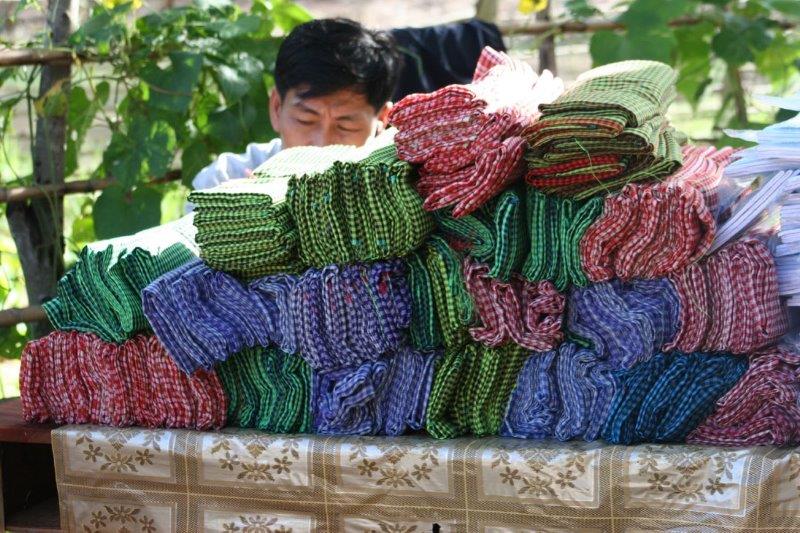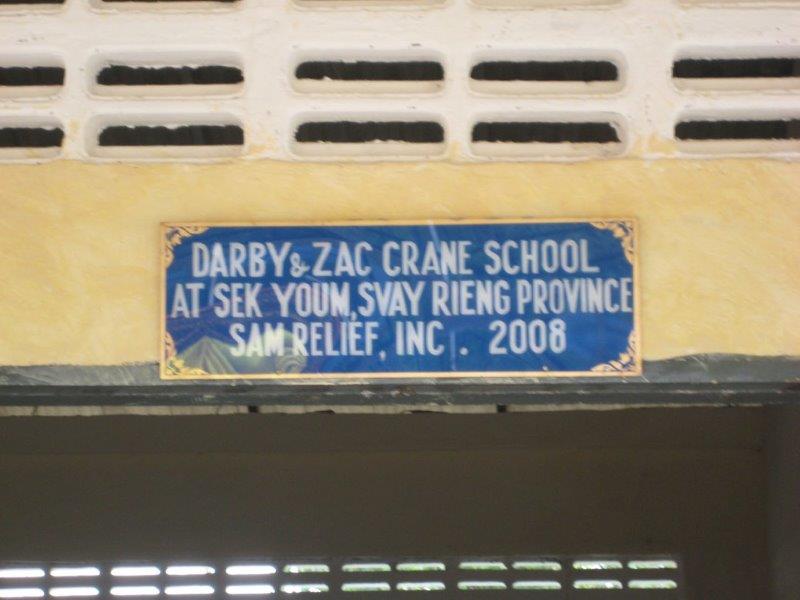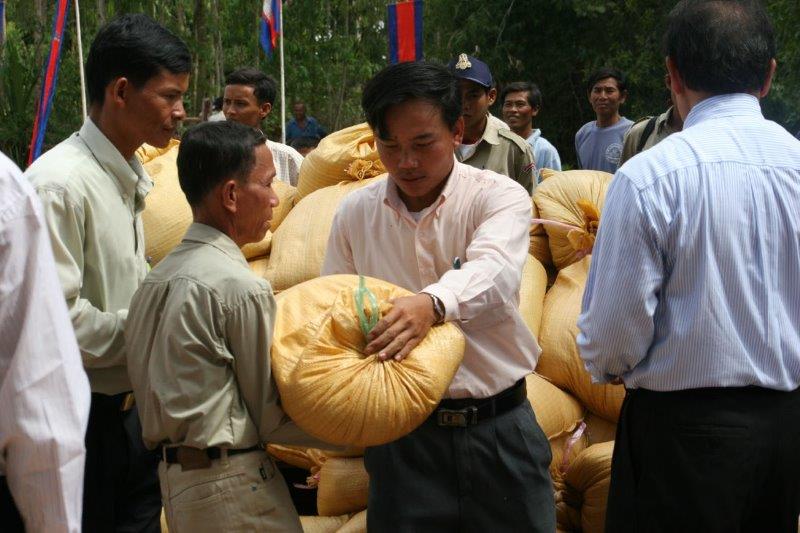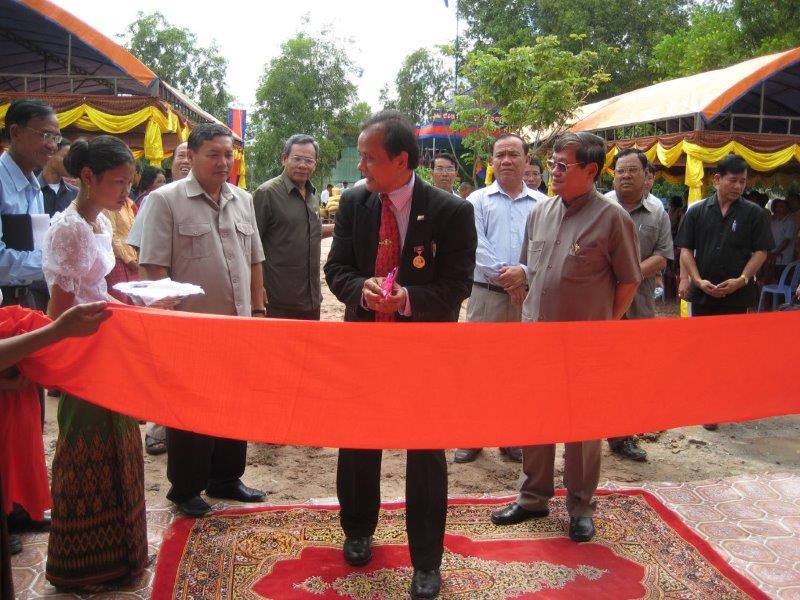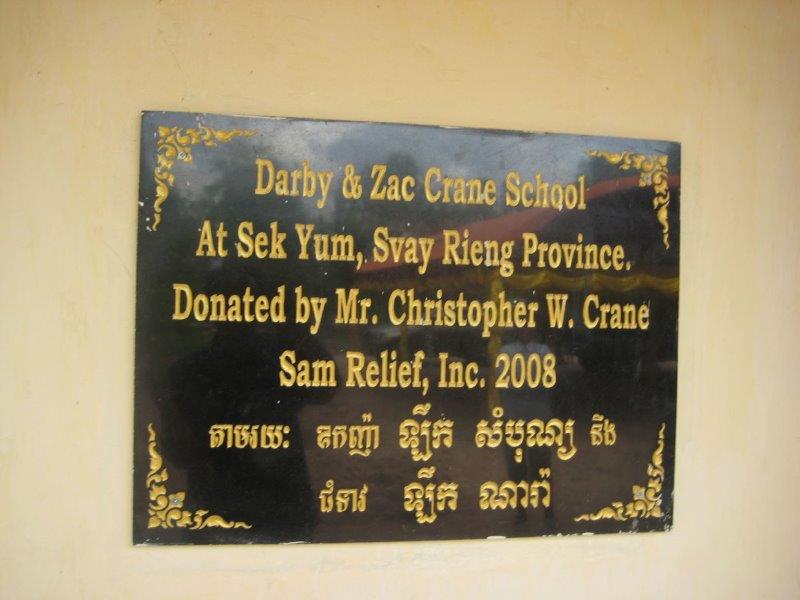 Thank to Mr. Lawrence Chase Sizemore who donated school at Battambong Province.
The dedication was on March 19, 2008.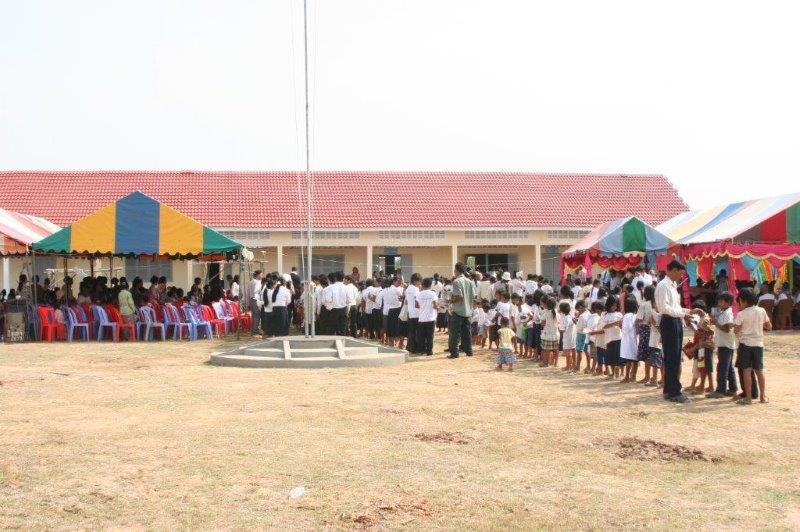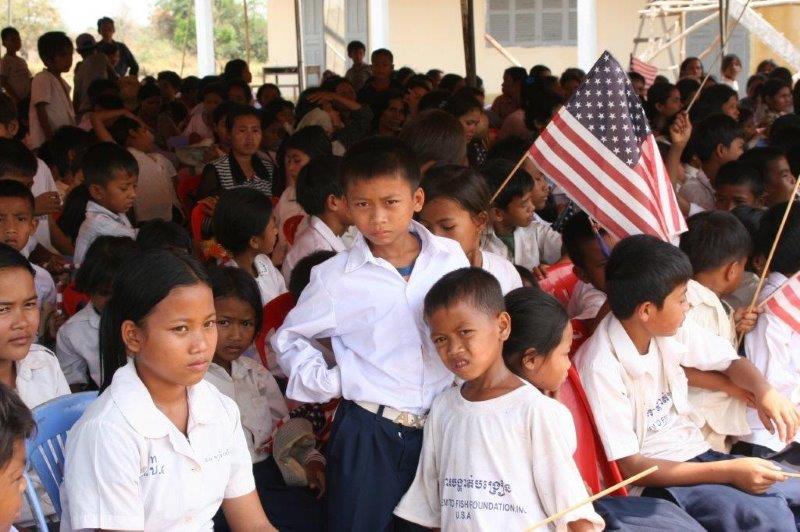 Sam Relief committed to giver 10 tons of rice to the Children's Hospital.
The ceremony was on Friday August 8, 2008.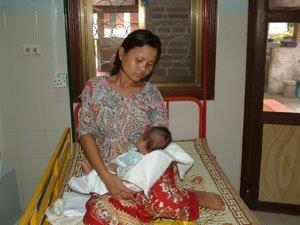 Thanks to the following donors who contributed money toward rice for the Children's Hospital at Siem Reap:
            Alan Kline; Patrick Roworthy; Patrick Roworthy with matching program from
Yum Brand; Sean Sands; Rex N. Boyd; Stephen Dammann; Davis Martin; Donald Kroll;
Michael R. Fontham; Robert Hartnett.
            We are now raising money for rice for the Children's Hospital for 2009.
So far we have raised: $1,500.00 and our goal is $7,000.00
            The parents are counting on us to help them as they travel to seek treatments for
their children and all of them are very poor.
         In addition to Children's Hospital, Sam Relief offered assistance to
Ambassador at Large Roland Eng Orphanage at Siem Reap. His Excellency also aided
street beggars by feeding and teaching them.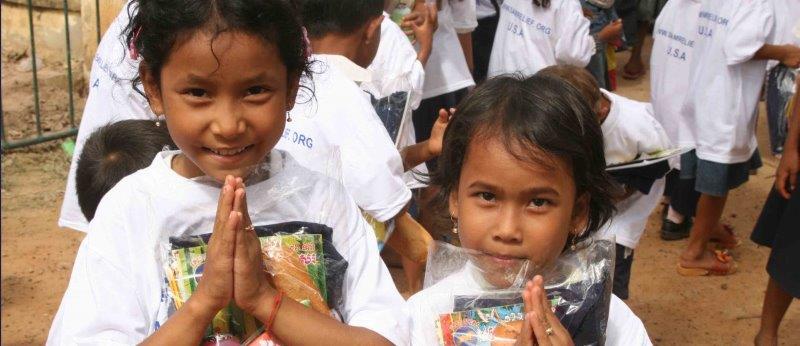 Thanks to all donors who sponsored students to attend schools.
            Thanks to all donors and Prince of Peace Lutheran Church who sponsored rice to the teachers, school supplies and clean water wells to the students during schools ceremonies.
            Sam Relief is moving forward to building new schools for 2009 project.
Heartfelt thanks to all of my faithful contributors!