If you wish to help school supplies for the students at 007 School, please write check and mail to:
Sam Relief,Inc
7507 Sawgrass Terrace
Montgomery Village MD 20886.
Donation Form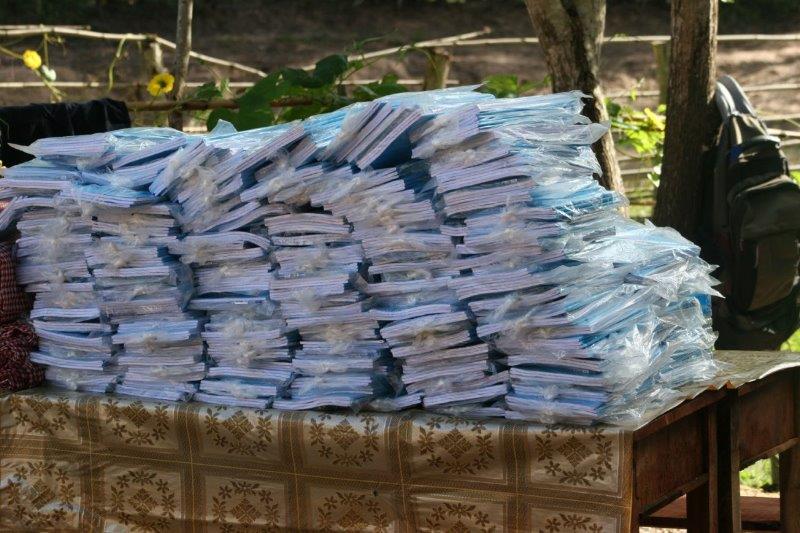 Darby & Zac Crane school 2008. School supplies.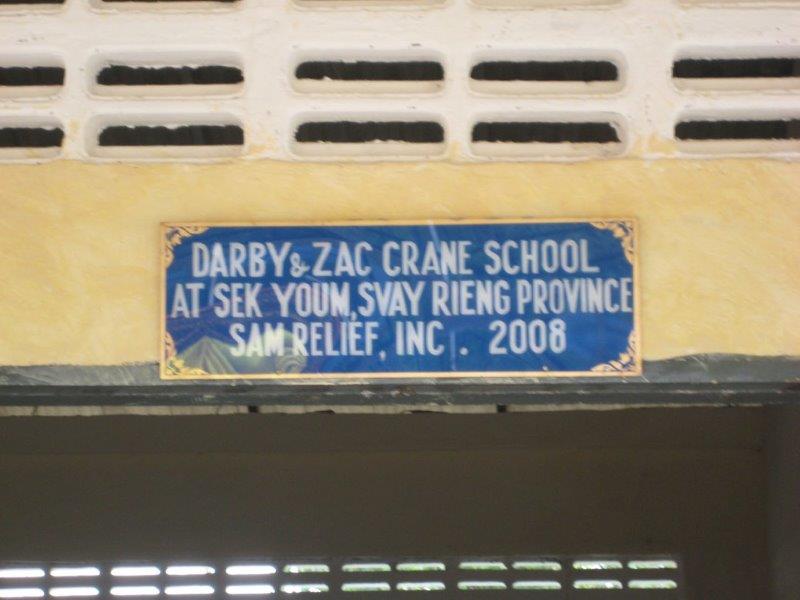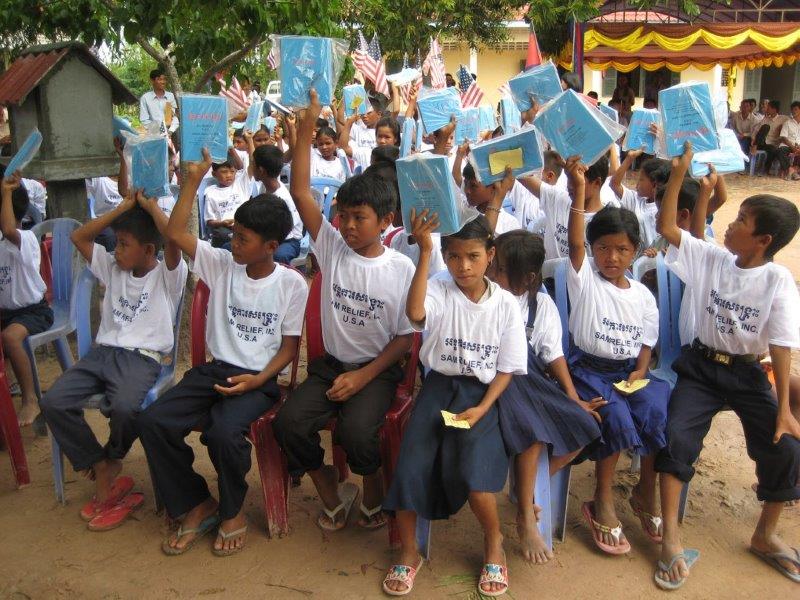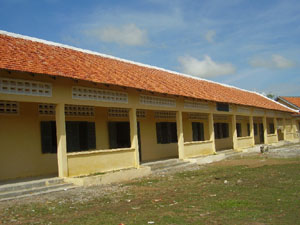 Picture
007 School was donated by Mr. Christopher W. Crane and Mr.Mark P. Terk at Kam Pong Chalk, Svay Rieng Rieng
Province. There were existing six schools. They have 1600 students all together.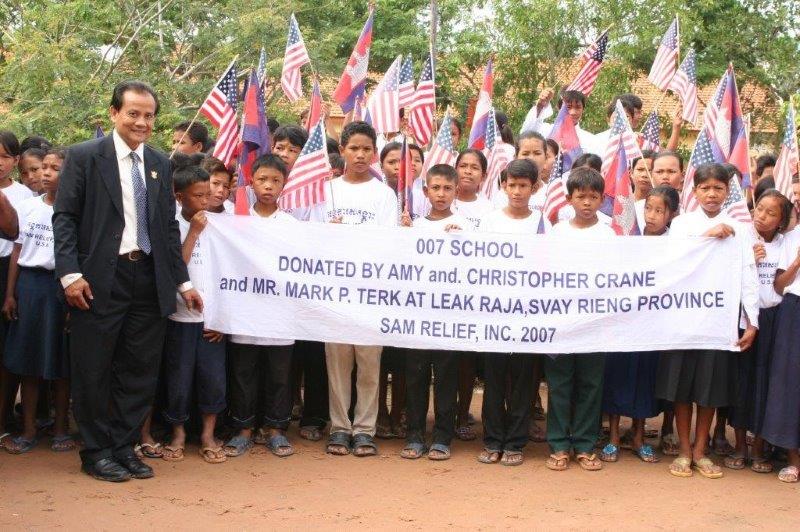 Mr. Christopher W. Crane and Mr.Mark P. Terk
 
Thank to H.E. Khieu Kanharith, Ministry of Information,who is the great host of honor during the dedication on July 30,2007
 
Thank to all donors who donated schools supplies.
Schools supplies.
 
 
 Thank to Mr. Christopher Crane who donates $27,000.00 for Darby and Zac Crane School for 2008 at Sek Youm, Svay Rieng Province . It is about three hours from the city of Phnom Penh.

 2008 Darby and Zac Crane School is under construction. March, 2008 at Sek Youm, Svay Rieng Province.

 
 
 May  2008 
 May  2008
July 1, 2008 ( school under construction)
July 1, 2008 (school under construction)
 
 
 Open ceremony on August 13, 2008
 Darby and Zac Crane School for 2008
 
 
 
 
 We distributed schoold supplies to 345 sudents.
 We contributed clothing and Tylenols to the Parents.
 
 
 Thank to Mr.Robert McInerney who donated rice to the teachers who got only $45.00 salary per month
 
 
 
 Cutting ribbon
 Final cutting ribbon from H. E Khieu Kanharith,Minister of Information who was the great host for school ceremony.
Gold medal award to Mr.Christopher Crane
Governor Chieng Am issued appriciation letter to Mr.Christopher Crane, the school donor.

On behalf of the people at Sek Yum commune District, Svay Rieng, we would like to express sincerely thank to
Mr.Christopher and Amy Crane who generously donated two schools to the poor people in Cambodia.
And special thank to all donors who donated rice and schools supplies.


Sambonn Lek
President and founder
Sam Relief,Inc