Honored Donors
Schools donors:


▪H.E Khieu Kanharith,Sam Relief and Ms. Kim Huor (one school at Takeo 2012)




▪ Ray and Cathleen Davis , Colin M. Davis School (one school 2012 at Siem Reap Province)
▪ Clifford Laughton JSM Schools (six schools)
▪ Stephen L. Meagher , Stephen Meagher schools, (Three Schools )
▪Steve Meyer,(Larry and Lynda Kull School) one school
▪ The Alderson Family Foundation (Stephen Meagher schools)
▪ Mr. James and Connie Alderson
▪ Elizabeth Updike. Olivia schools  ( Four three classrooms schools
▪ Senator Philip and Dennise Hoffman , Lumen Christi School (Two schools)
▪ Gary Bremer ( Gary Bremer school)
▪ Christopher W. Crane , Crane Schools ( Two Schools)
▪ Mark P. Terk ,007 school,( one school)
▪ Chase Sizemore , Battambong Province ( one school )
▪ Sam Relief, under Kim Hour School and Ang Ro Neap School at Takeo, Province ( Two schools)
▪ Sam Relief, 1999 at Wat Tmor Kor ( one school )
▪ Sam Relief 2001, Renovation old school to new school at Dam Nak Reach Chea, Takeo Province ( one school)
▪ Honorees Donors from Church for school supplies.
▪ First United Methodist Church,
▪ Prince of Peace Lutheran Church
▪ Honorees Donors:
▪ Ambassador Joseph Adamo Mussomeli: Donated two schools through granting Visa to Stars Performers at 2007.
▪ Ambassador Roland Eng ( assisted Sam Relief during his term at Washington DC)
▪ Ketel One Vodka owner who donated ice Bar to Sam Relief during Fund-raising Gala.
▪ Washington and Wine
▪ Mitchell and Joanne Lang
▪Julian Smith (happy retirement)
▪  Allen and Cathy Foster ( Coolcoyotes) assisted Sam Relief website with no charge)
▪ Jeaneth Victor Miguel Castro (donated Band Music during Fund-Raising Gala )
▪ John and Mark from Jack Rose club raised money for Children Hospital at Siem Reap.
▪ Merrill Lynch
▪ ING Company
▪ AON Matching
▪ Prudential Insurance
▪ The Hartford.▪ American Legacy
▪ Lincoln choice
▪ Yum Brand Foundation,Inc.
▪ Alabama Powers
▪ Southern Company Powers
▪Georgia Powers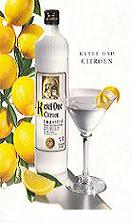 A very special "Thank You" to Ketel One for providing their unique Complimentary Ice Bar once again this year as they have in the past for all Sam Relief Gala attendees. This ongoing support for our 2009 Fundraiser at Ritz Carlton is greatly appreciated by all.
Become a Sponsor
It's just $1.00 a day ($365.00 a year)you can sponsor a child to attend school and $500.00 a year to sponsor a student to attend University. You will see your smiling student holding your picture here.